Amazing Response to Easter Egg Collection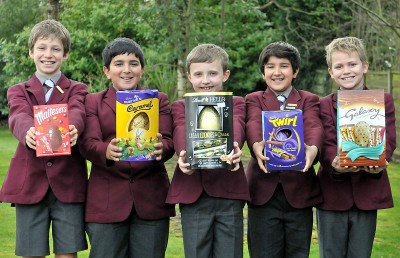 School councillors at Altrincham Preparatory School had an egg-straordinary response when they organised a collection of Easter eggs for the Wood Street Mission.
The school ambassadors, who are elected by their peers, organised the collection of over 300 chocolate treats for the city centre mission, which will now distribute them to those children not likely to receive their own eggs on Easter Sunday.
Jonathan, 11, said: "We would all be disappointed if we didn't get our own egg at Easter and we really hope these eggs will make someone's day a bit more special."
APS Deputy Head Lindsay McKenna said: "The School Council took ownership of this idea and were very persuasive with their classmates who responded with a mountain of eggs."

Pictured from left to right are some of the APS Student Council members: Jonathan, Adham, Zak, Arvi and Oliver.