APS boys come together to celebrate Easter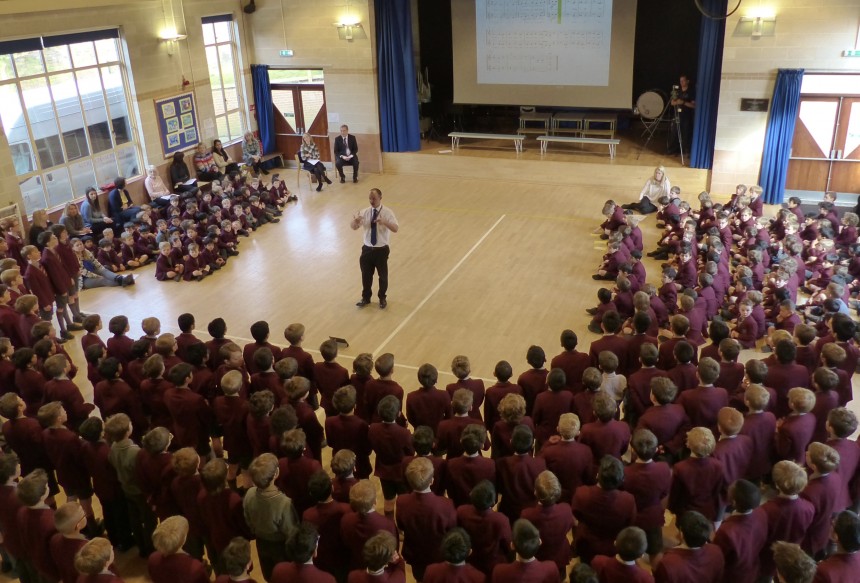 Altrincham Preparatory School boys held a special assembly this week to celebrate Easter, performing special songs composed by APS Director of Music Mr Vowles and welcoming Mrs Wood, Parish Development Worker at St Mary's Bowdon, to lead them in prayer and reflection.
With the entire school coming together on Thursday for the assembly, it was a chance for every boy to play a part in marking Easter, with Altrincham Preparatory School's choirs and classes singing impeccable versions of There Is A Green Hill Far Away, The Lord's Prayer and I See The Heaven's Glories Shine - the latter an adaptation of an Emily Brontë poem put to music by Mr Vowles.
There was also another opportunity to perform New Life Has Come, a composition by Mr Vowles which was one of the highlights of the Infant Choir's appearance at the Altrincham Festival earlier in March.
"It was a privilege to be here and see all the hard work the boys put in to make this such a special Easter celebration," said Mrs Wood.
The boys also read some Easter passages and poetry, before Head Master Mr Potts reminded everyone of the importance of the human story of Easter. "It was marvellous to see every boy participate," he said. "Through the hard work they've done in the classroom to prepare for this assembly, I'm sure they all have a true appreciation for the real meaning of Easter."
Image Gallery