APS Hockey Team reach National Championship Finals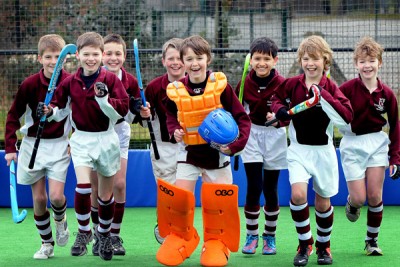 Altrincham Preparatory School's hockey hot shots have reached the finals of the Independent Association of Preparatory Schools national championships after an impressive display in the North and Midlands tournament.
Playing against the region's top sporting schools at Repton School, APS was unbeaten in their round robin, beating Terra Nova (2 – 0), Stamford from Lincolnshire (1 – 0), Great Houghton (4 – 0), The Elms from Nottinghamshire (2 – 0) and drawing (0 – 0) with Bilton Grange from Warwickshire. They then beat St. Olaves (2 – 1) in an end to end semi-final to secure their championship berth, but lost to the host school in the final 2 – 0.
Top scorer was the midfield playmaker and captain fantastic James, who plays his hockey with the Bowdon club and registered a stunning eight goals. He was brilliantly supported by fellow scorers Joe, Harry and Sulaiman, with Elliot, Nikash and Ben providing stalwart defence, and Ben the cohesion in midfield.
APS Headmaster Andrew Potts said: "Access to the outstanding all weather hockey pitch at Bowdon Cricket and Hockey Club has allowed us to develop Hockey to even greater heights at APS. Having reached the National finals last year was considered a major success; to have repeated it this year is outstanding, and this achievement reflects not just the talent of our boys but also the quality of our sports' teachers and facilities at our disposal."
The finals will be held held at Wellington College in Berkshire on March 11.