Healthy Living Week huge success at APS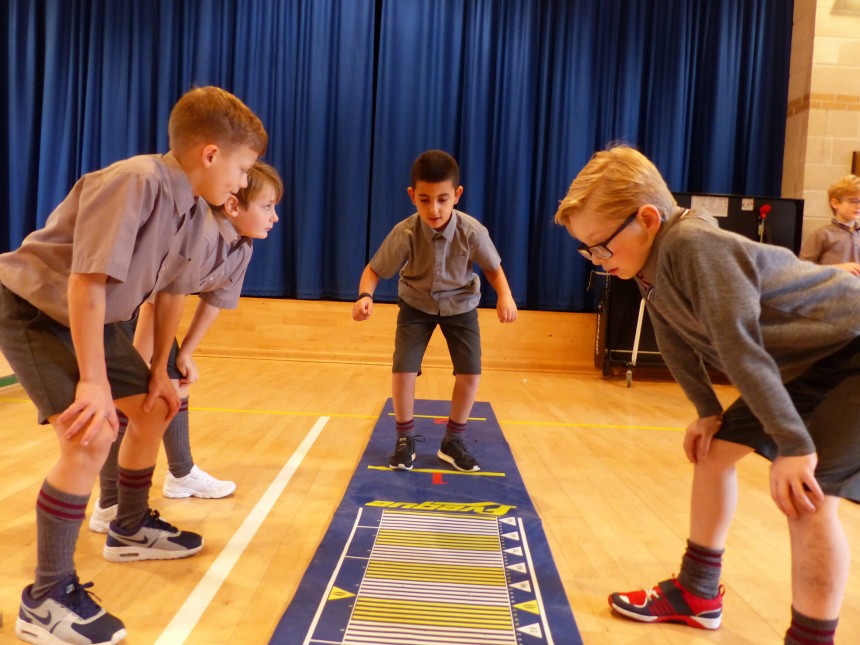 What connects indoor athletics, yoga and a pumpkin-version of the US President? Altrincham Preparatory School boys found out as part of an action-packed Healthy Living Week in which every part of the school day was focused on health and wellbeing - both physical and mental.
Tying in with Altrincham Preparatory School's thorough Personal, Social and Health Education (PSHE) programme, in which boys develop the knowledge, skills and attributes they need to keep themselves healthy and safe, the packed timetable also included a chance to try street dance, understand the science of healthy eating and even have workout assemblies.

"Yoga was really good," said Isaac, from Year 6. "We did all the stretching, but learning to relax was interesting, too."

As part of the week, the boys kept a Healthy Living diary, writing their meals down, how many of their 'five a day' they'd eaten and details of any physical activity they'd taken part in that day.
"At the end of each day, we'd rate ourselves out of five for how much of a healthy day we'd had," explained Thomas, also from Year 6. "I gave myself a few five stars!"

The boys even declared their homework to be really fun, as they were asked to make a character from fruit and vegetables. Donald Trump, Lewis Hamilton and a baby in a cradle made out of watermelon all featured.

"It's been good to have a week completely dedicated to healthy living, showing the boys how simple and fun it can be to lead a healthy lifestyle," said Deputy Head Lindsay McKenna. "We've turned Maths, Science, English… everything into the healthy living theme, and it's been a lot of fun - the boys have taken part in many activities they haven't done before. Right from pre-school through to Year 6 it's been an action packed week."

"Staying active and healthy is so important," agreed Hari, "plus we've learned a lot this week."

Image Gallery