Polar explorer tells APS boys their potential is limitless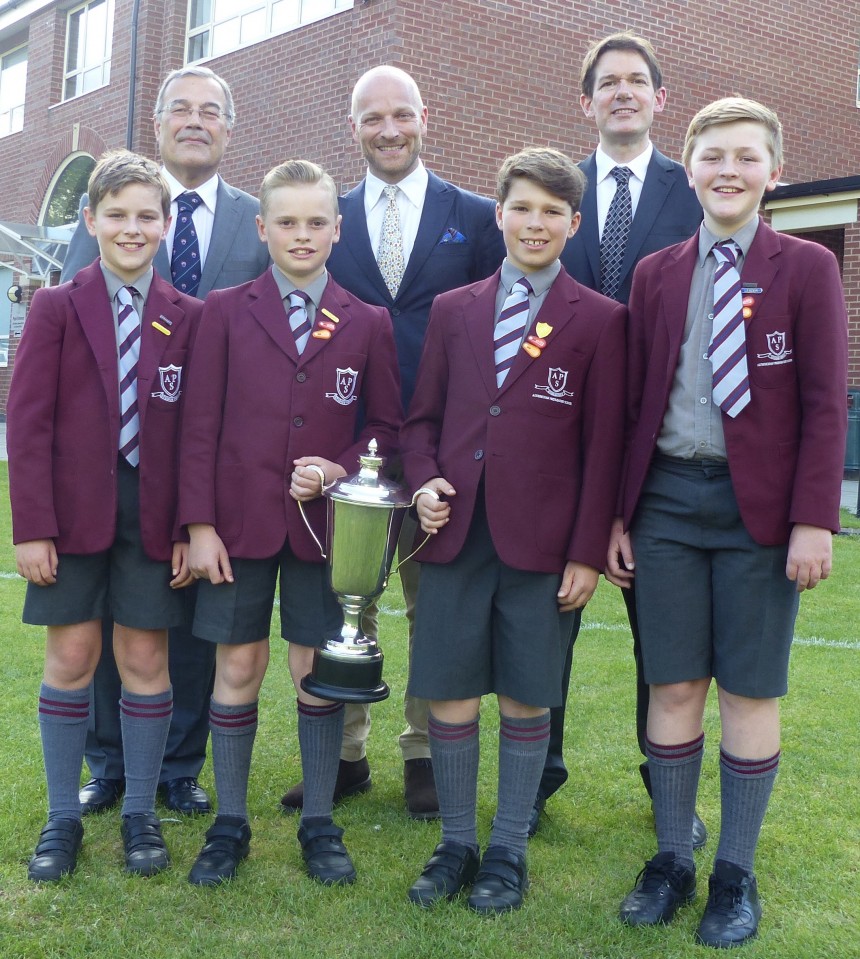 Record-breaking polar explorer Ben Saunders told rapt Altrincham Prep School boys to believe that "anything is possible" as he told Junior Speech Night the story of his incredible walk to the South Pole.
Saunders explained how hauling sleds to and from the South Pole on an 105 day trip retracing - and completing - the journey of Captain Scott was like being "beamed into the pages of a storybook… in the coldest, windiest, highest and driest continent on Earth". Enthralling boys and parents alike with tales of adventure, drama and primitive hygiene, Saunders also revealed his proudest moment on the trip - when he had to ask for help.
"My school report said: 'Ben lacks sufficient impetus to achieve anything worthwhile'," joked one of the world's leading polar explorers and record-breaking long-distance skier. "So what I would say to the Year 6 boys leaving APS this week is that only you are the authority on your potential."
Earlier in the evening, Chairman of Governors Andrew Hill reflected on another successful year for Altrincham Preparatory School.
"We've never been in better shape, and I'm so proud of our dedicated team who work together to make sure the boys' experience at school is the very best it can be," he said. "It's a privilege to be part of the boys' journey and we have exciting plans to keep us at the forefront of education in this area."
Head Master Andrew Potts thanked the governors' "lifetime of dedication", before celebrating the 80th year of education at Altrincham Preparatory School. "We have the knack of appearing unchanging, but we have transformed ourselves into a school which should have a national and international reputation," he said.
Half of Year 6 gained places at Altrincham Grammar School, with other boys choosing a wide variety of selective grammar schools and colleges after well-deserved examination success.
"We sustain our academic excellence, and are rightly proud that APS outperforms both the independent and state sector," said Mr Potts. "Our achievements in sport and music and the way we look to our boys to develop their own individual character means we take the greatest pride in nurturing their passions and skills, as well as encouraging them to hold a purpose greater than themselves."
After the distribution of prizes, Year 6 performed songs from the Jungle Book - a fittingly upbeat and happy ending to another spectacular year at Altrincham Preparatory School.
Image Gallery