Rudolf the Red Knitted Reindeer: Christmas Jumper Day At APS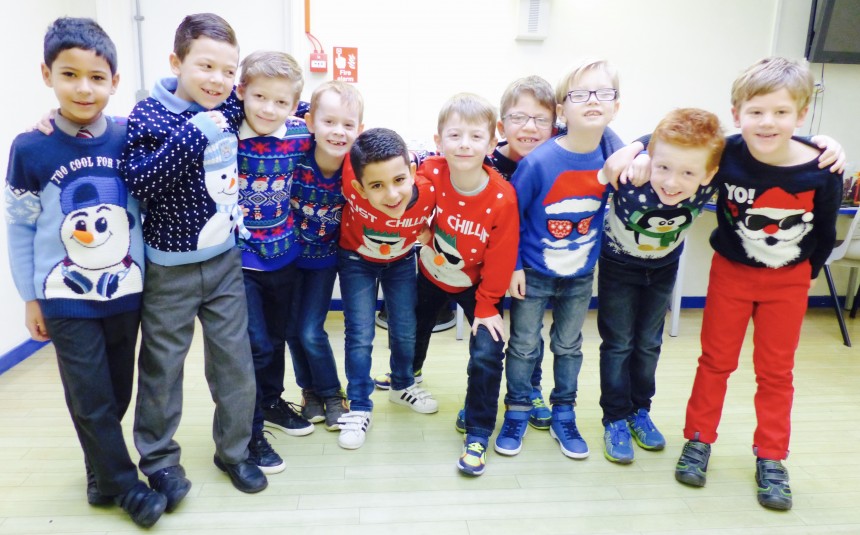 Snowmen, Santas, reindeer and shivering penguins wrapped up against the warm were all in evidence this week as Altrincham Preparatory School celebrated Christmas Jumper Day with a remarkable array of festive knitware.
Boys, teachers and staff all joined in the fun, which was a chance to get into the Christmas spirit but also to raise money for three charities: Make A Wish, Save The Children and Macmillan Cancer Support. The final total came to £425.
"We've all brought with us at least £1 to donate so we can wear these Christmas jumpers to school," explained Yesh from Year 6. "And it's good that we could give to a wide variety of charities, too," added Sid. "At Christmas it's really important to think about children like us who aren't as fortunate as we are."
All three APS sites joined in the fun, and Assistant Head and Year 2 teacher Mrs Bacon was hugely impressed by the effort even the youngest APS boys had gone to. "There's a boy in our nursery with a special jumper that has a small gift in each pocket for all his classmates," she smiled. "It's wonderful to see that the boys - and their parents - really understand that Christmas is a time to think about others."
"We are very lucky," agreed Thomas from 1A. "Not everyone has as many things as we do so it's good to be able to help them - and I love my jumper!"
Image Gallery