World Book Day at APS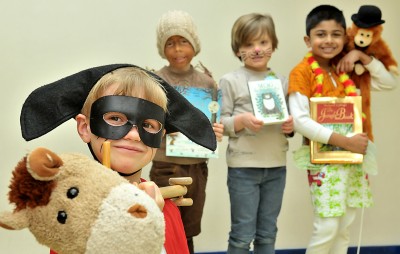 Characters from classic and contemporary children's literature were on the march through Altrncham Preparatory School's Infant Department.
Every child and member of staff donned the clothing of their favourite character imagining what it must be like to be their shoes for the day.
Assistant Head Jan Bacon said: "We all enjoy World Book Day and spending a day as our favourite characters. Even at this early age it helps the boys to understand what a writer must do to create such fantastic characters and stories.

PIctured at the front is Danny (6) as the Highway Rat and from left to right in the background: Dillon (5) as the Stickman, Antoni (5) as Mog the Cat and Dev (6) as Mogli.