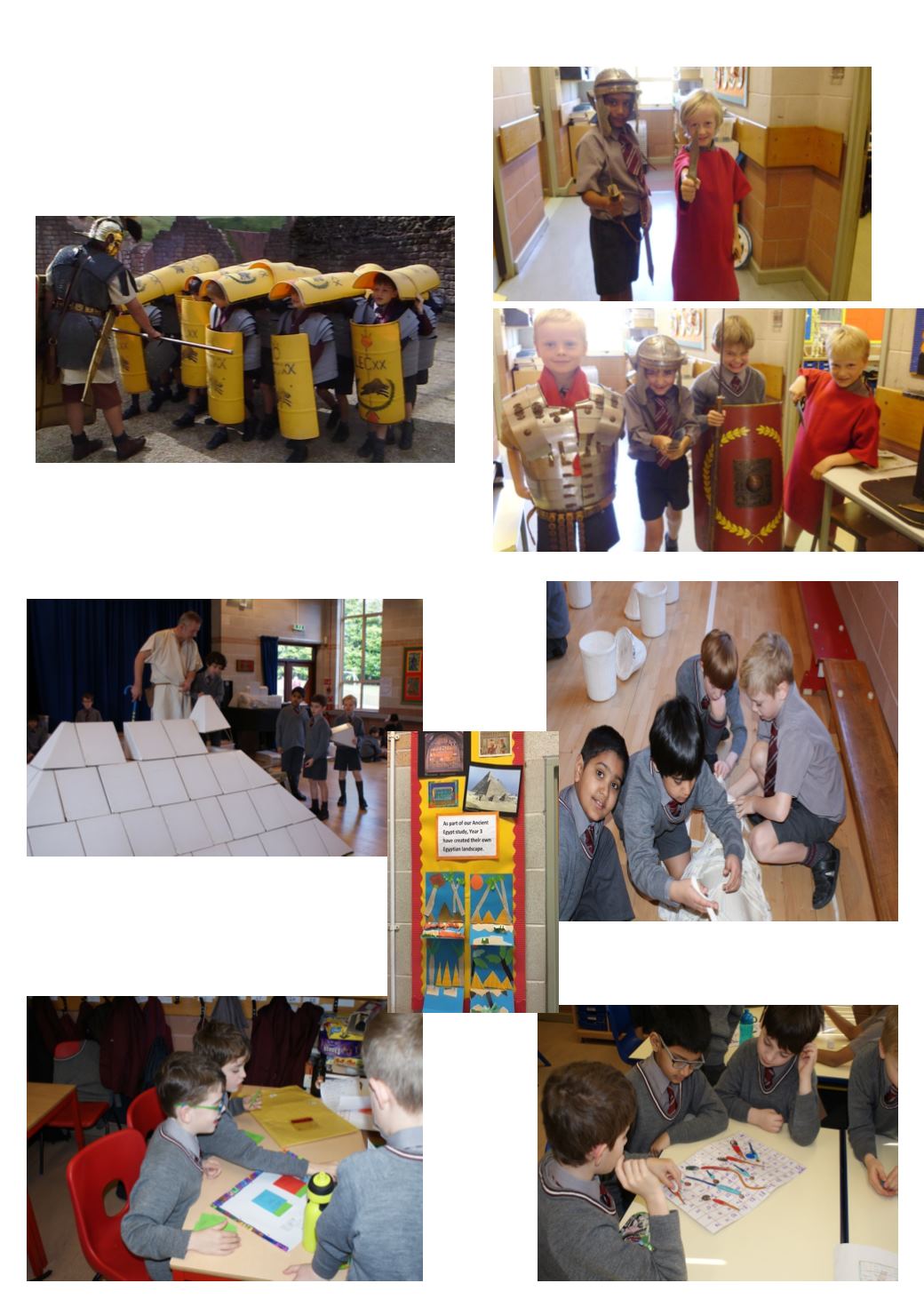 What a great start to the Year we had visiting Chester
and learning how to create the Tortoise formation. We
then were lucky enough to borrow the Roman Cos-
tumes, armour and weapons, so we had fun dressing
up as Romans.
The Egyptian Day took us by surprise and the boys thor-
oughly enjoyed all the activities such as mummification,
papyrus making and chariot pulling. The culmination had
to be the giant pyramid we all made together. We were
all able to experience what is was like inside the pyramid.
A project we had was to design and create our
own board games. That was a fun way to put into
practice our work on instructions in the English
lessons. The Fun came when we were able to play
our games with each other in class.
YEAR 3