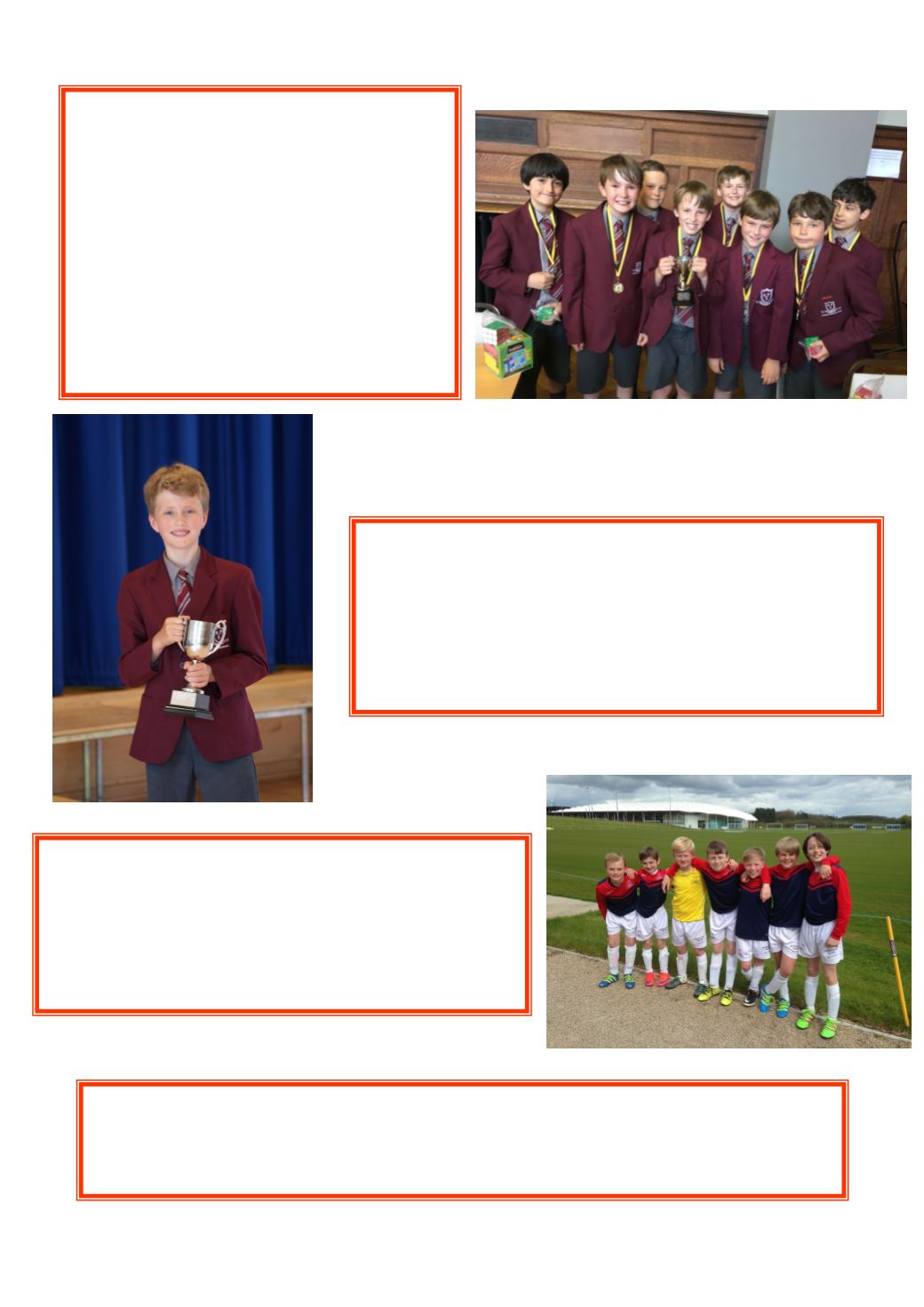 More success for APS was achieved by Year 5 pupil Sam in
the annual reading competition, this year hosted at our
school. Sam's extremely dramatic reading from 'Heroes of
Olympus' by Rick Riordan had us on the edge of our seats
and gained him first place in the overall competition and a
very large trophy to stand on his mantelpiece. Well done
Sam.
On the sports field, Year 5 pupils Will, Lucas and Stephen
were selected to play for the school's 1
st
football team in
the ISFA National Finals at St George's Park. We were
very proud of the whole team when they achieved 3rd
place in this prestigious competition. It was a wonderful
experience and a great learning curve for all three boys.
Earlier this term, Mrs Hobbs took two teams
of Year 5 boys to Stockport Grammar to
participate in a Maths Challenge against a
number of local junior schools. We were
delighted when both teams returned
victorious taking both first and second place
in the competition. The boys showed not only
incredibly strong maths skills but also the
ability to work cooperatively as a team. Well
done to Harry, Isaac, Seb and Cameron and
also to Archie, James, Ben and William.
We are delighted with the manner in which the boys have risen to the challenges of Year
5. It's been hard work but great fun too and we wish all of our pupils happiness and
success as they move into their final year at A.P.S.