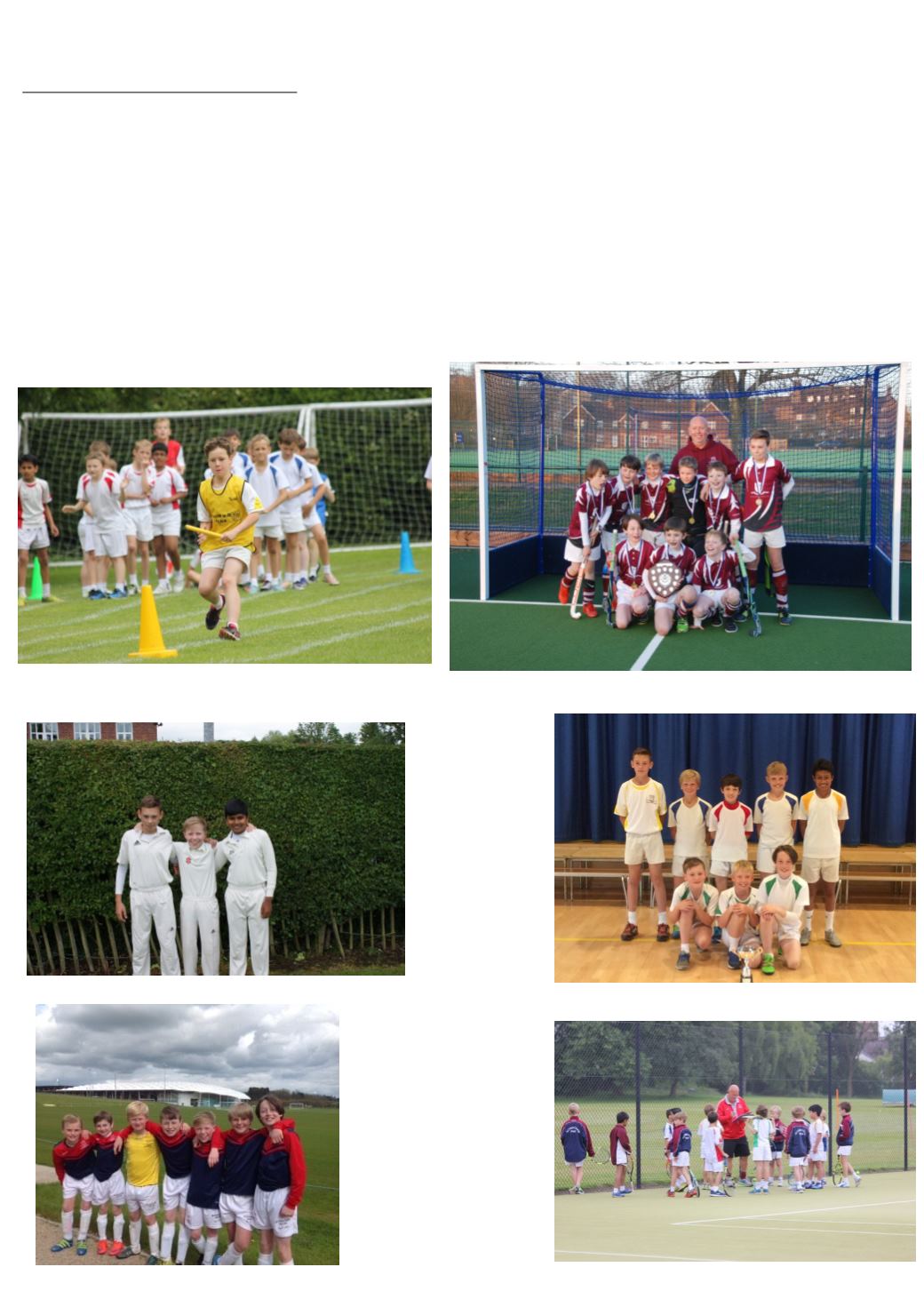 SENSATATIONAL SPORT DURING 2016!
Another remarkable year of sport at APS which not only saw the usual wide variety of sports being played and all boys from
Year 2-6 getting lots of opportunities to represent the school but also the fantastic achievements of the 1
st
team Hockey
becoming National Prep Schools Champions and the 1
st
team football finishing in the bronze medal position at the National
Independent Schools FA Finals at St. George's Park.
Once again all Year 2 boys played for the school at football and all the boys in Year 3 and 4 were able to represent the school
at an individual sport and in at least one team sport. As usual all Year 5 and 6 boys were offered opportunities to represent the
school at numerous individual and team sports and this year 35 boys out of 81 competed in tournaments or competitions in
which APS either reached the finals or won overall. To top it all, no less than 16 boys from Year 5 and 6 (nearly 20%) went on
to represent the school at national level at either football, hockey or athletics.
Mr Birch and Mr Lingley would like to congratulate all the boys for their fantastic sportsmanship and conduct when representing
the school throughout the year and thank you to all parents who have supported our boys on the touchline. Have a great
summer!
Junior Sports Day National IAPS Hockey Champions
Cheshire Cricketers
A l t r i n c h a m
Schools Triathlon
ISFA 3rd Place
Y3/4 Tennis
SPORT