24 / 24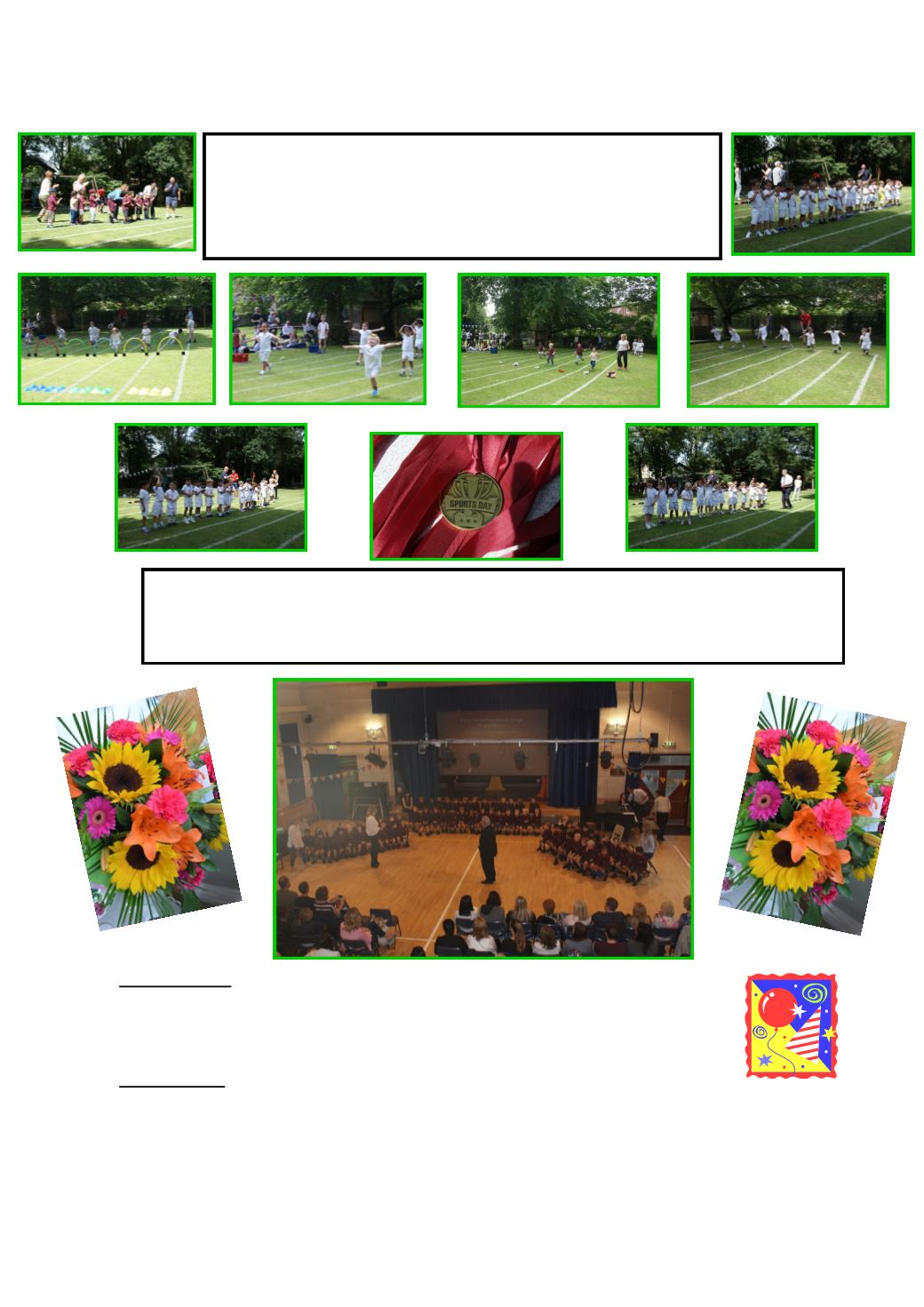 At the end of another academic year we celebrated the boys achievements during our EYFS Speech
Afternoon. The boys demonstrated their Musical talents beautifully and spoke confidently.
Well done to all the boys for their hard work this year; we wish the Reception boys much luck as
they leave the EYFS and venture into KS1.
Early Years News
Nursery, Pre-School and Reception
One of the highlights of the Summer Term was our EYFS Sports Day,
which was held on Bell Field; the Pre-School and
Reception boys were even joined by the APS Nursery Boys!
The sun was shining, the trees were decorated with bunting,
parents were relaxing on picnic blankets and happy boys were full of
excitement! It all set the scene for a wonderful day!
The Early Years' Team would like to thank you all for your support throughout the year and
wish the boys and yourselves a wonderful summer!
Also, a huge thank you to Mrs Fitzpatrick, who has supported the EYFS Team so brilliantly this
year. We will all really miss you, but wish you lots of luck next year in your teacher training.
Come back to see us soon!
In Pre-School:
Well done to all the Pre-School boys who have received 'Star of the Week' this term!
And, Happy 4th Birthday to Daniel, Adyan, Ashar, Vadim, Macs, Rohan, Reuben, Leo,
Adam, Ewan, Harry Levy, Noah, and Parker.
In Reception:
MERIT BADGES: Well done to Ishaan, Joshua, Kai, Peter, Logan, Felix, Haris, Charlie (RMT) and Krish,
Ryan, Asher, Andrew, Oscar, Liam, Ishan, Silas, Thomas and Francis (RH)
Also, Happy 5th Birthday to: Haris, Aidan, Billy, Ishaan, Felix, Joe, Magnus, Ted and Peter (RMT);
and Aidan K, Francis, Oliver, Haroun, Albie and Ariyan (RH).