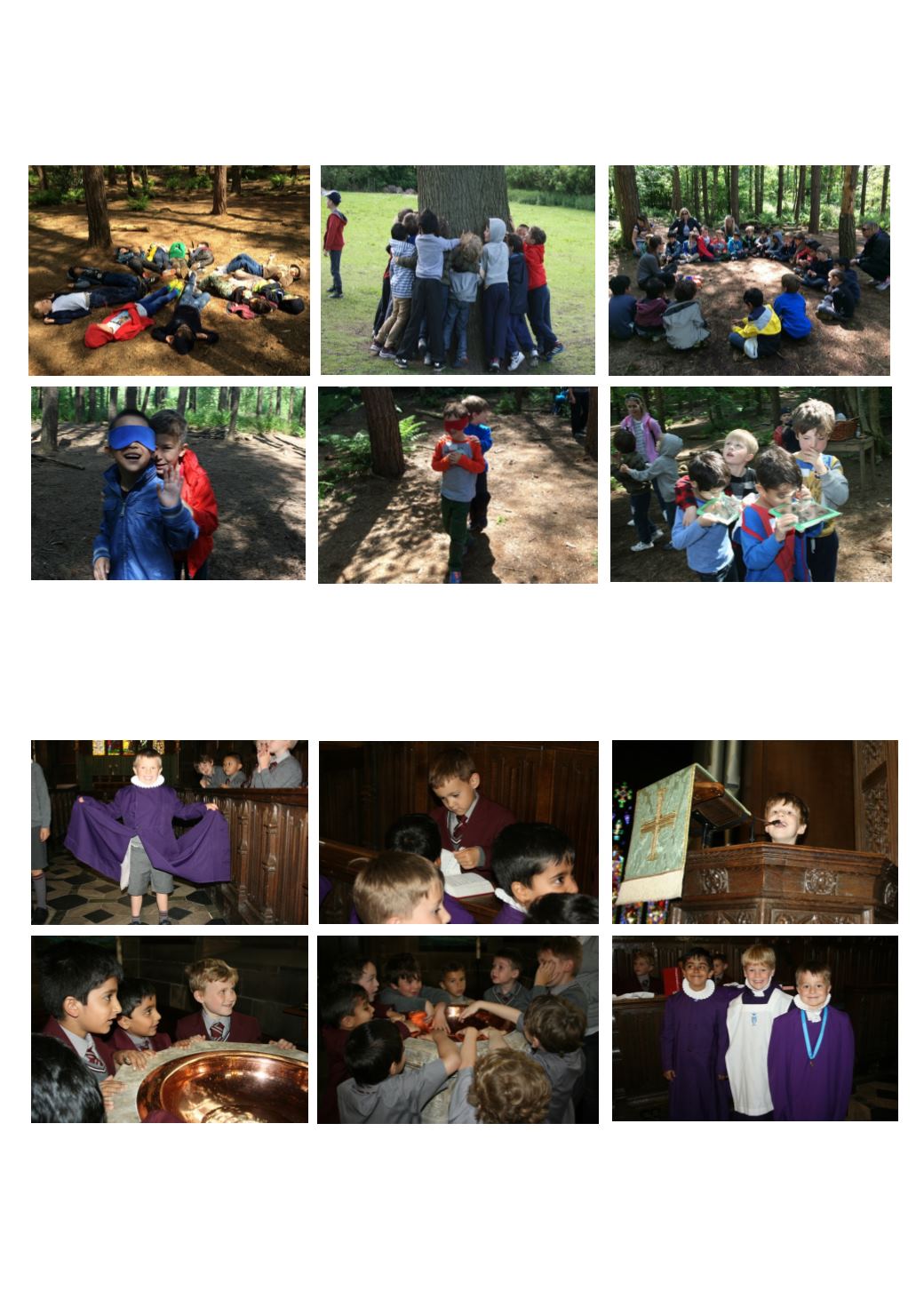 To support our work on Growth and Plants, all of Year 1 visited Delamere Forest in May and
took part in lots of different activities. We used mirrors to look at the canopies, made a
potion out of tree bark, used our sense of touch to feel the bark and spent a few minutes
relaxing amongst the ferns and listening to the sounds of the forest. The weather was very
sunny and it was such a treat to be able to spend all day outdoors.
We journeyed back in time and joined Charles Darwin on his visit to the Galapagos
Islands. We imagined how it must have felt to travel on H.M.S Beagle for 5 years and
sleep in a hammock. We learnt all about some of the amazing animals Charles Darwin
discovered.
As part of our work on the Christian Church, Year 1 had a very busy afternoon at St.
Mary's Church. We learnt about baptism, prayer, dressed up as choir boys and found out
how the organ is played. The boys also enjoyed climbing into the pulpit and admiring
the beautiful stained glass windows.