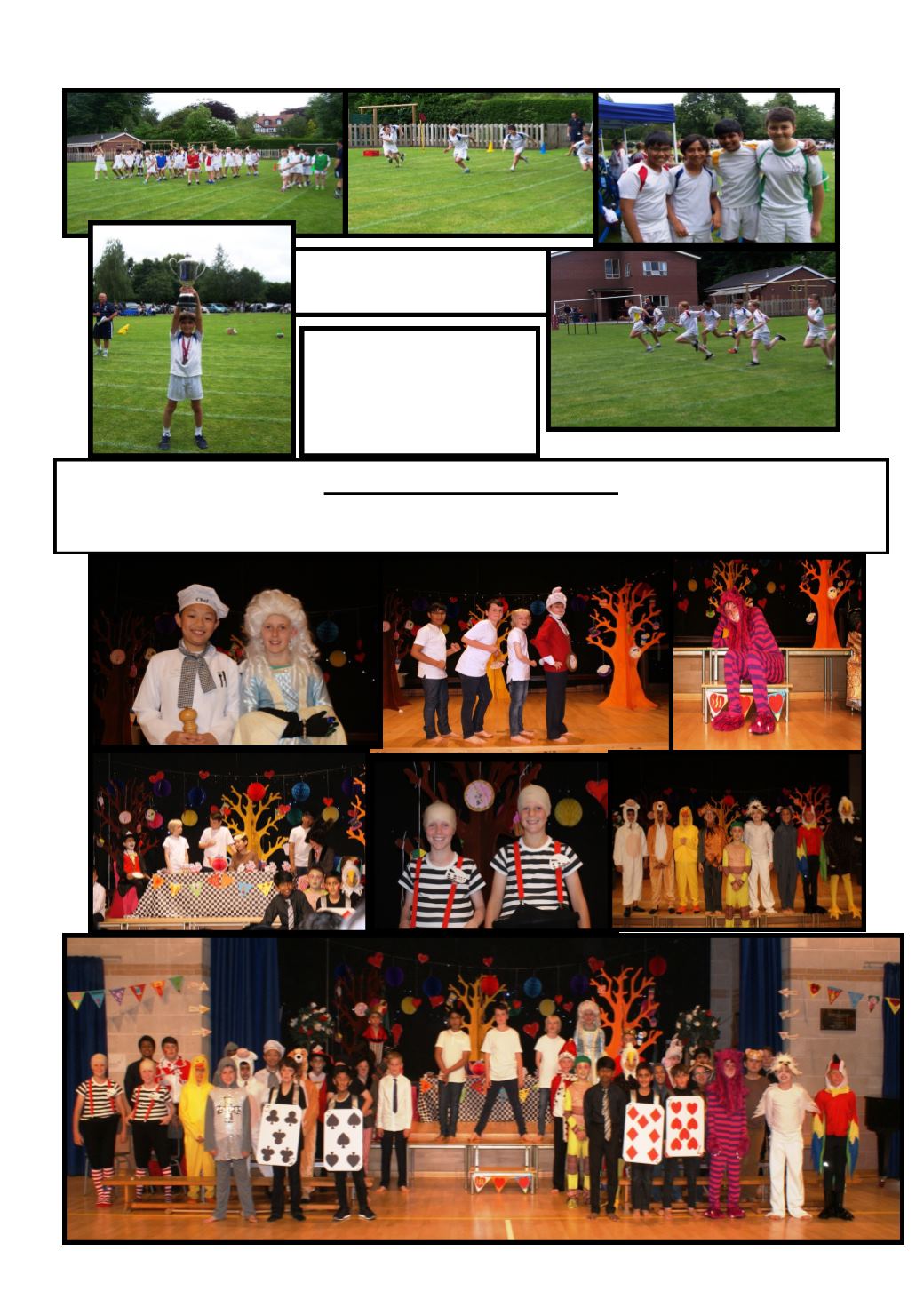 ALEX IN WONDERLAND
After months of hard work learning our lines and songs, we performed our play to the entire school and to our parents.
SPORTS DAY
2016
Despite the British summer
weather we have been experi-
encing, we thoroughly enjoyed
the break in the rain which al-
lowed us to hold our sports day.
Great fun and lots of medals!