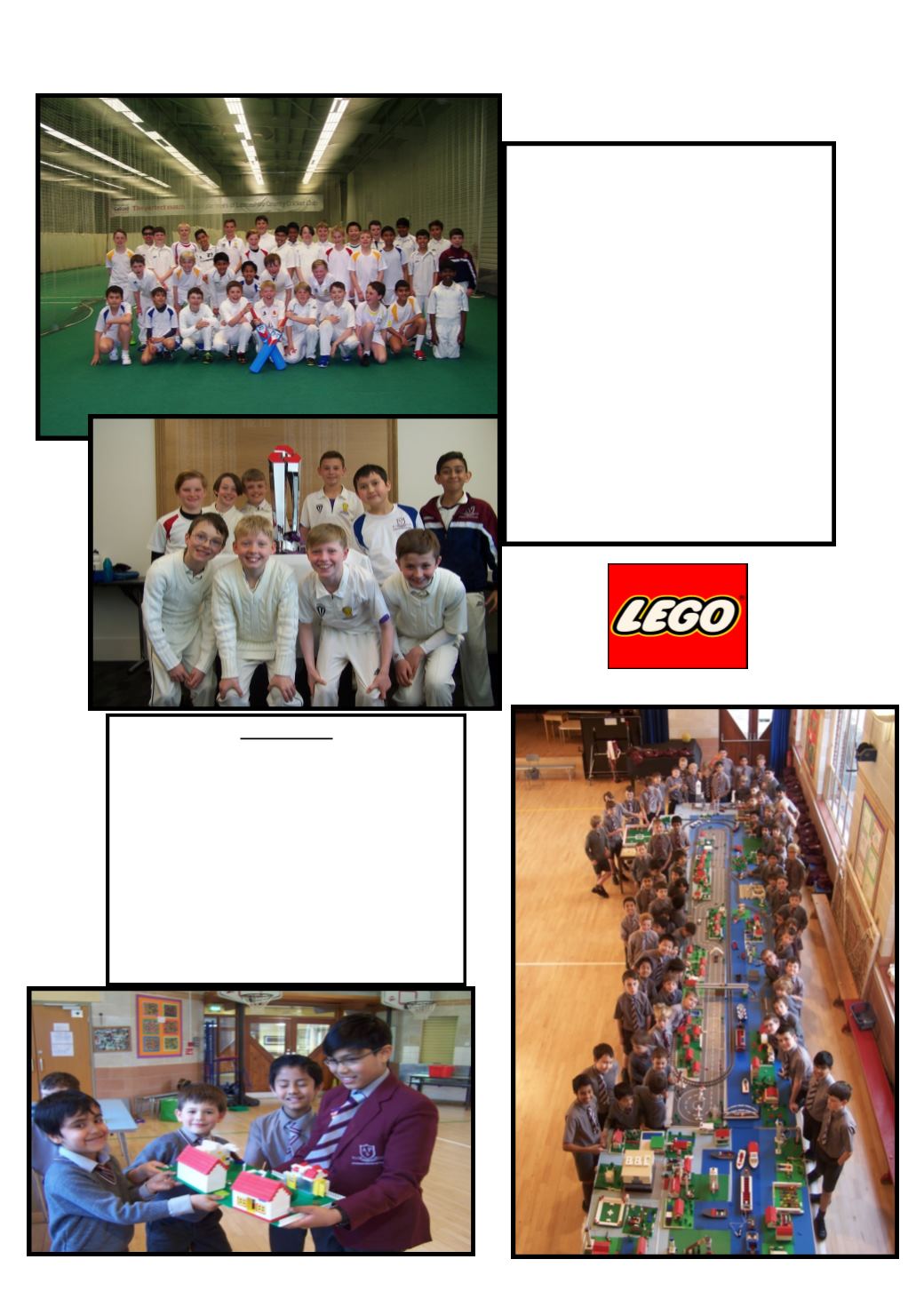 Year 6 had a great day at Lancashire Cricket
Club, Emirates Old Trafford.
The boys were invited to the media centre
where they learned about media related ca-
reers and how the centre was used on match
days. After this was a paired cricket activity
on i-pads where the boys demonstrated their
knowledge of cricket and ICT, then a fun
word association game in groups. Our boys
certainly like a challenge!
As it was match day, the boys were fortunate
to sit in the sunshine and watch the final
stages of the Lancashire V Nottingham
County Championship, with Lancashire clinch-
ing and eight wicket victory in their first
match since returning to Division One.
LEGO WEEK
Did you know that Lego was create by a Danish
man called Ole Christiansen? The story of the
creation of Lego is not a straightforward one!
Year 6 have been investigating the origins of this
popular toy, retelling it's history in the form of a
storyboard.
Year 6 and Year 1 took on the mighty task of cre-
ating Manchester out of Lego, complete with
houses, roads, trams, the airport, stadiums, Me-
dia City ... Our imaginations were the limit!
Year 6