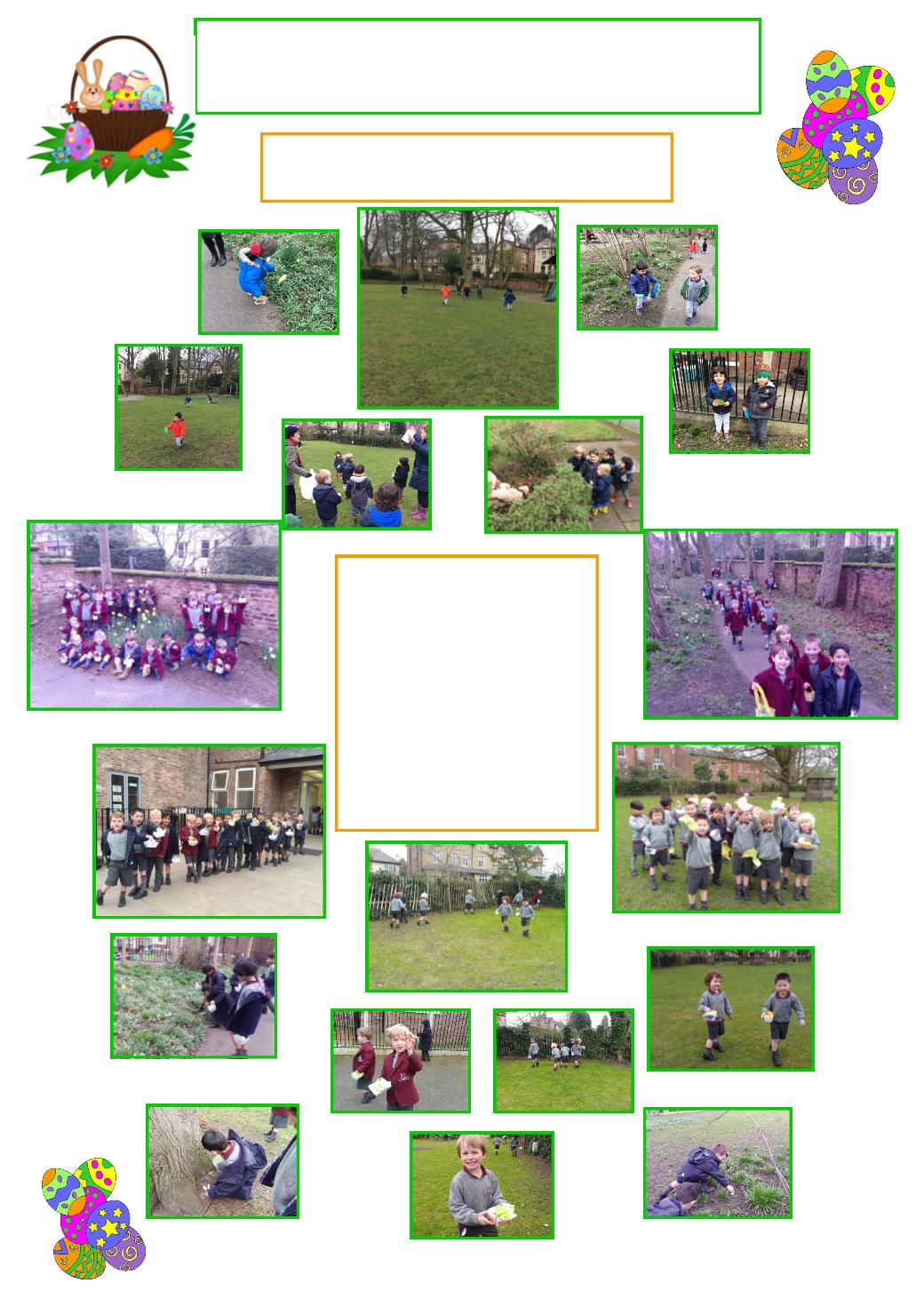 Early Years
Nursery, Pre School and Reception
HAPPY EASTER!
This year the Nursery, Pre-School
and Reception boys
enjoyed reading a special letter
sent to them from the
Easter Bunny!
With their important instructions
and hand made Easter baskets
the boys went on an Easter Egg
Hunt to look for not 1,
but 3 Easter eggs each!
The boys had lots of fun searching
amongst the Spring flowers and
trees.