18 / 18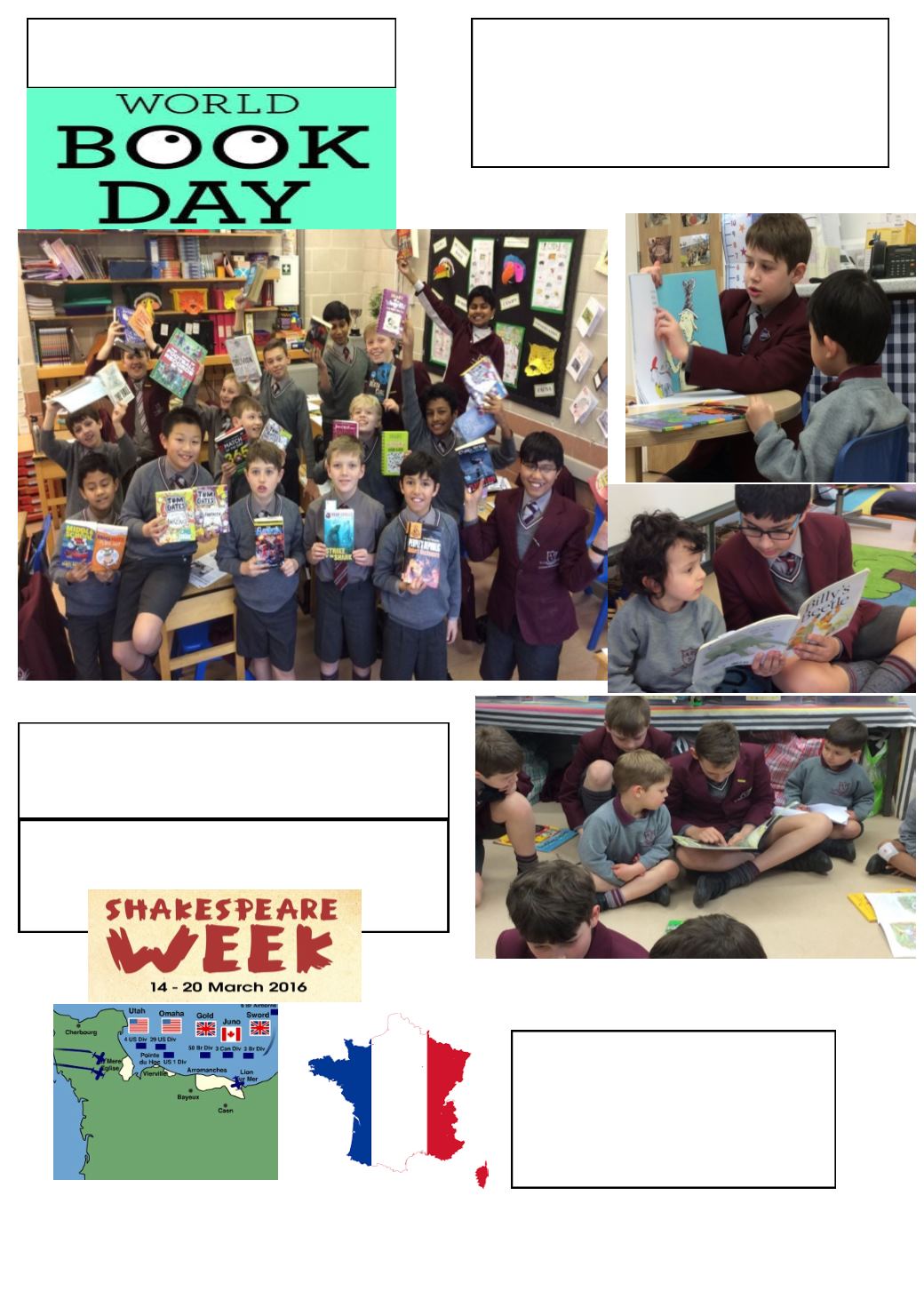 SWIMMING GALA.
On Thursday 24th March, year 5 and 6 all took part in a
swimming gala at Altrincham Leisure centre. Tedder House
were victorious, but all of the boys showed great team spirit.
As well as the year 6 boys all reading silently for one hour
and helping raise a staggering amount of money for the
Oxdel and Dabolim Schools in Goa, the year 6 boys also
went to spend the afternoon sharing their favourite books
from when they were younger with the boys at Bank
Place. It was a truly lovely afternoon, enjoyed by all the
boys.
In preparation for our France trip, Year 6
have been studying the Geography and His-
tory of France, particularly looking at the
area of Normandy and the D Day Landings.
We look forward to sharing our news from
the trip with you!
ENJOY THE EASTER BREAK FROM ALL OF YEAR 6!
We thouroughly enjoyed Shakespeare week and worked in
pairs to make superb storyboards of the gruesome tale of
Macbeth.
WORLD BOOK DAY
3rd March 2016