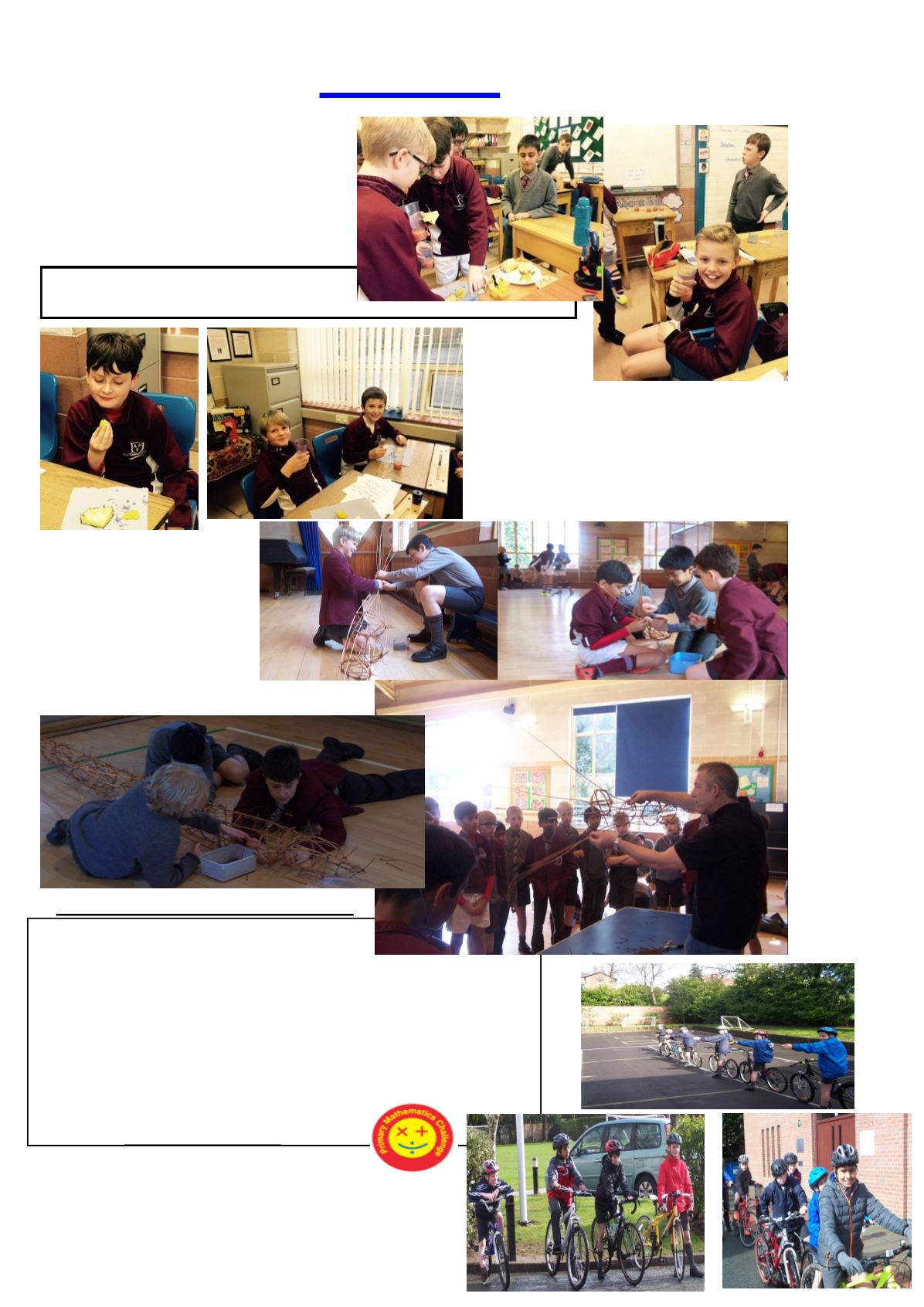 Year 6
As detailed on the December Newsletter, 9 boys
were put through to the National Finals of the Primary Mathematics Chal-
lenge. 72,000 children were entered and only 33 received a gold medal.
Well done to all the boys for participating in this challenge and for doing
your best and to the following 3 boys for their great success!
GOLD
—Sheen Bendon
BRONZE–
Ted Graves and Rory Hobbs
RAINFOREST TOPIC
To complete our Rainforest
Topic the boys worked in
groups of three or four to
make giant rainforest animals
from wicker. This was a great
team building activity and we
are looking forward to display-
ing the finished products
around the school grounds.
The Year 6 boys enjoyed learning the skills
of debating when doing this topic. Each
group took on a role of a group of people
who are effected, either positively or nega-
tively, by deforestation. The boys were pas-
sionate and articulate and worked well to-
gether on this.
Primary Mathematics Challenge
To understand which household products
come from the Rainforest, the boys had a
tasting session in school, before raiding their
cupboards at home to see just how much we
use in our daily lives comes from the Rainfor-
est. The boys tasted guava juice, pineapple,
coconut and mango.
Bikeability Week
During the last week of the Easter term, the boys took part
in Bikeability, all boys passed level 1 on the first day and
are now out on the roads!