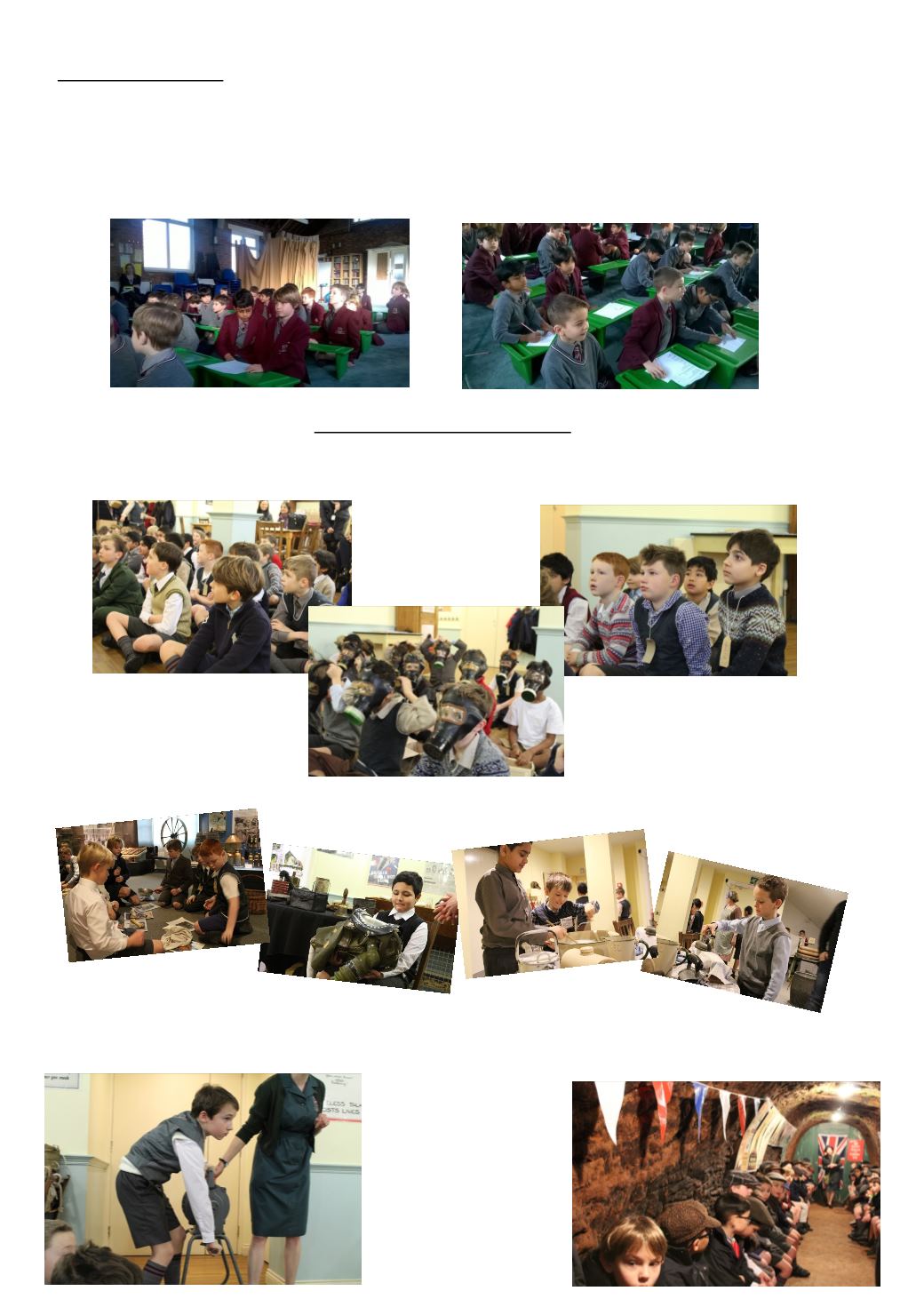 RE - Mosque visit
With the help of Zubair's mum we visited Altrincham Mosque to enhance our understanding
of religious buildings as part of our RE curriculum. When we arrived we needed to remove
our shoes as a sign of respect and sat on the floor in the prayer hall. In there we learnt more
about Islam and how Muslim people pray. We also had a go at writing our names in Arabic
which proved harder than we thought, as our alphabets are not the same and Arabic goes in
the
opposite direction to what we are used to!
Stockport Air-Raid Shelters
Our visit to the Air-Raid Shelters was very exciting. We were dressed as evacuees and found out
what it would be like to have been sent to new billets, far away, for the duration of the war.
Gas masks on boys!
Dressed the part we
left home for the un-
known.
We discovered that there were lots of jobs that we would be expected to do in our new homes.
We had to sort the recycling so
we can make do and mend.
Saaer has to mind the baby.
Ali and Will get busy in
the kitchen.
Oliver thought the
ironing was easy!
But
when the siren sounds....
It's time to get in the
shelters!