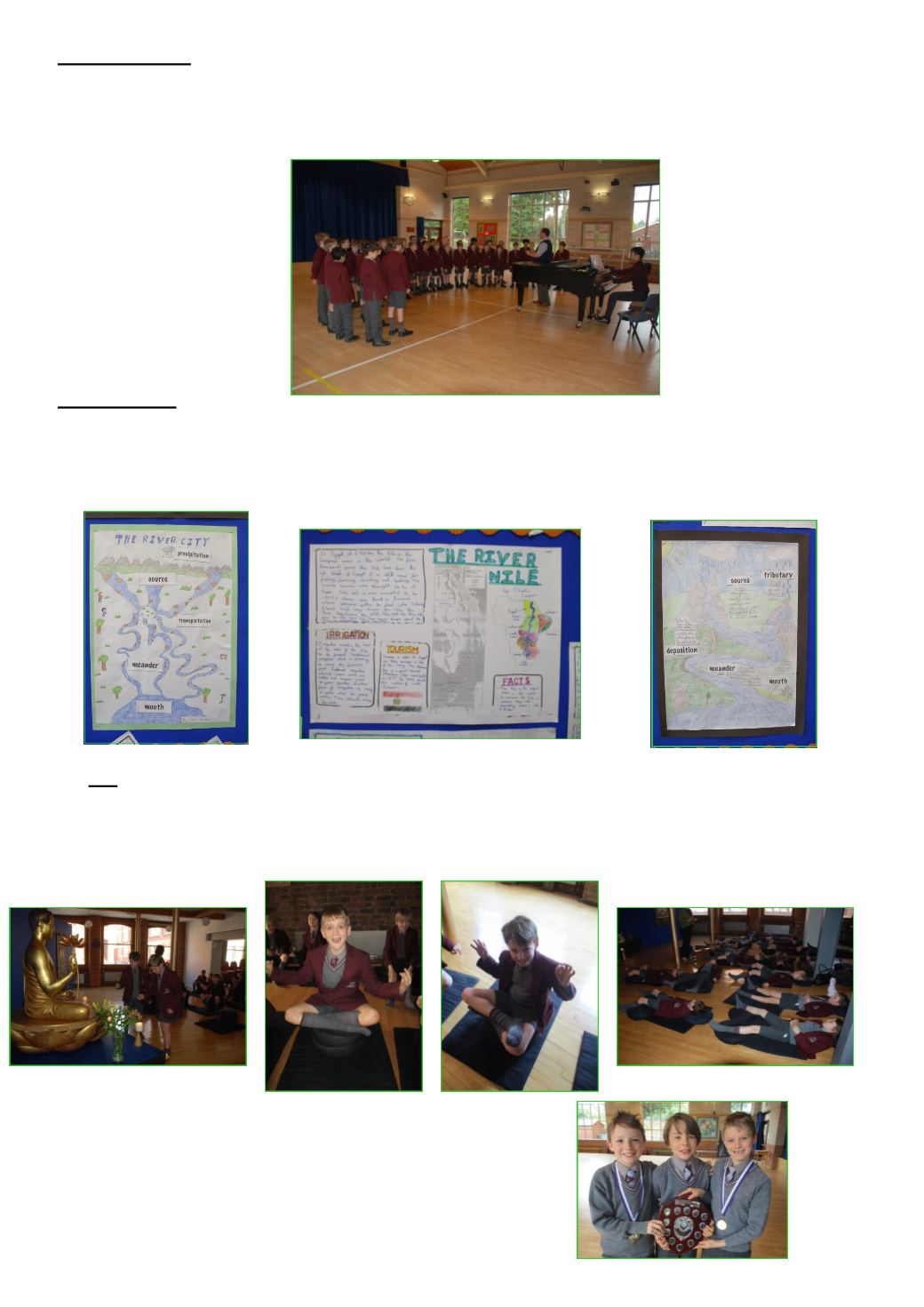 Many congratulations to Edward, Ted and William for
being part of the school's hockey first team that won the
IAPS National Championships at Cranleigh earlier this
month. They were all well deserving recipients of their full
colours ties.
PSHE/Music
In PSHE during the Spring term we teamed up with Mr Vowles to explore reasons for bullying through music.
The result was an amazing performance of the song 'Wounded' written by Mr Vowles to support this area of
study. The boys and teachers thoroughly enjoyed the sessions. Look at the school website to see a full recording
of the song.
RE
Our topic this term in RE is Worship and Prayer. Year 5 enjoyed a fascinating visit to the
Manchester Buddhist Centre. In particular, the meditation session provided an opportunity for
relaxation and reflection.
Geography
Year 5 have been studying rivers. We began by looking at the physical geography of a river and then designed
our own river. We studied the human uses of rivers and found out about the perils of flooding. The River Nile
gave us the opportunity to study a famous river and we wrote reports about our findings.