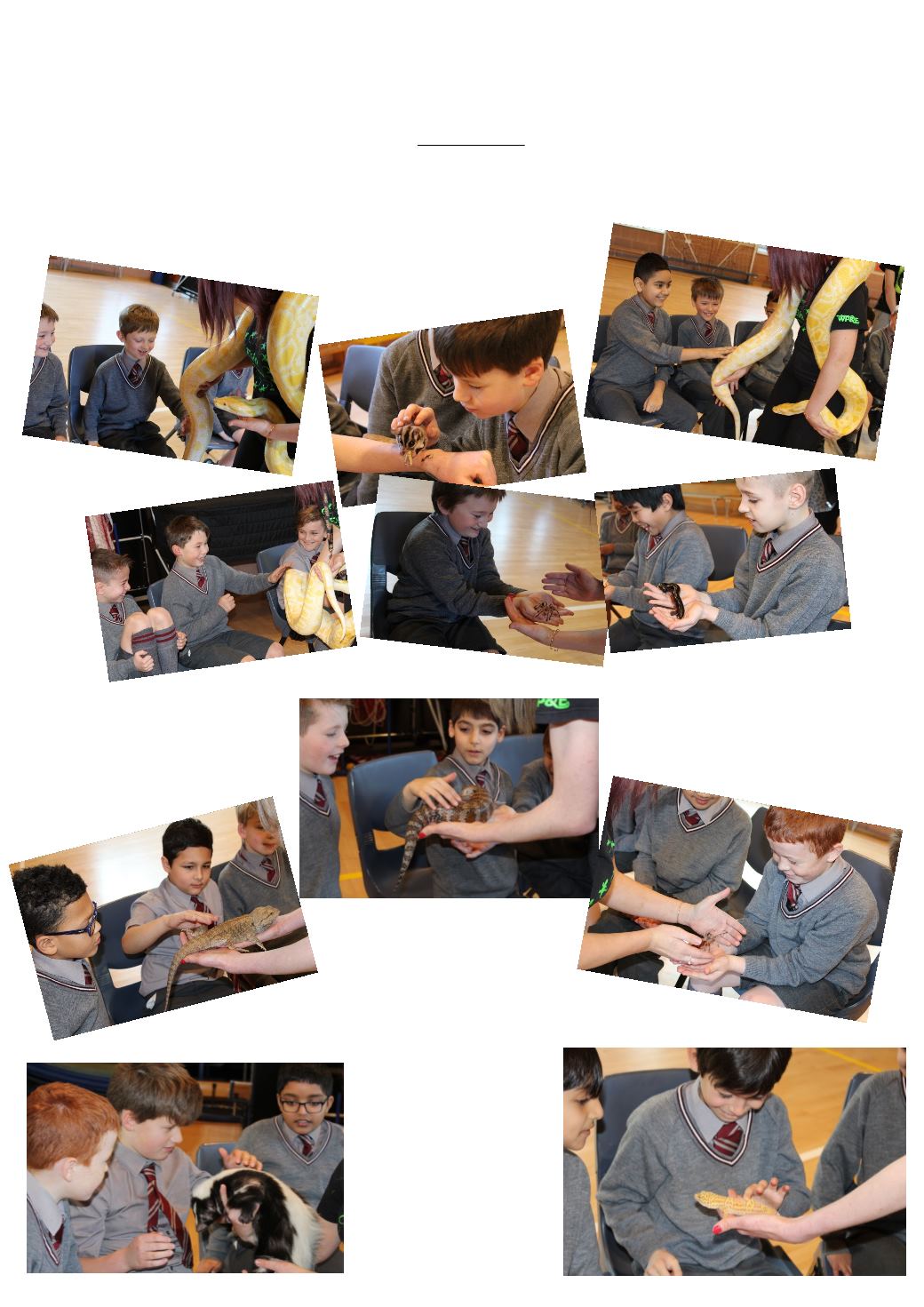 Year 4
Beastly Buddies
Warrington Pets and Exotics visited to help the boys to understand how different animals adapt to living
in different habitats as part of our recent science topic. They all had the chance to get up close and per-
sonal with a range of creatures from a giant centipede to a cuddle loving skunk called Pepe.
As you can see from
our pictures all the
boys had a fantastic
time and learnt a lot
about creatures they
hadn't met before.
There are more photos
o n t h e s c h o o l
website Scrapbook.