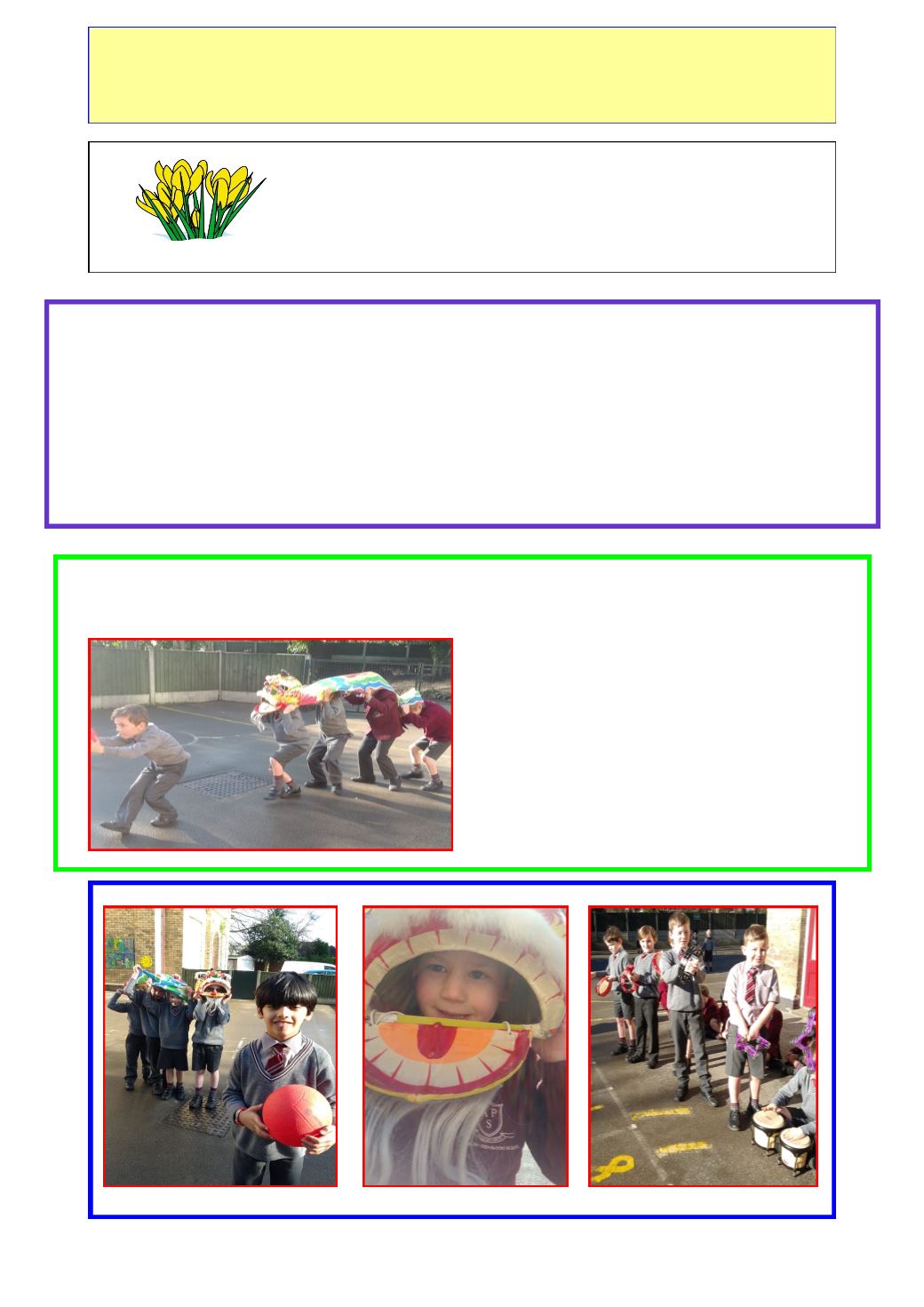 Year 2
OUR SPRING TERM
This term has been very busy in year two! We have spent a lot of the time working
on our topics of The Maori people of New Zealand which linked in very nicely with
our RE work on belonging and our PSHE work reflecting on families and teams. In
English we have been writing lots of stories using traditional tales as a framework
and are looking forward to writing our own adventure stories next term. We are
becoming quite expert with our times tables and have discovered lots of ways to help
us with our addition and subtraction sums. We have had a fun term and are looking
forward to what the summer term has in store for us!
Chinese New Year
This is the year of the Monkey! We
celebrated by our own year two
dragon dancing! The dragon was
lead around the playground by a
boy carrying the pearl of Wisdom.
Some boys played instruments
creating a Chinese style of music
for the dancers to move to!