All The Fun Of The Fir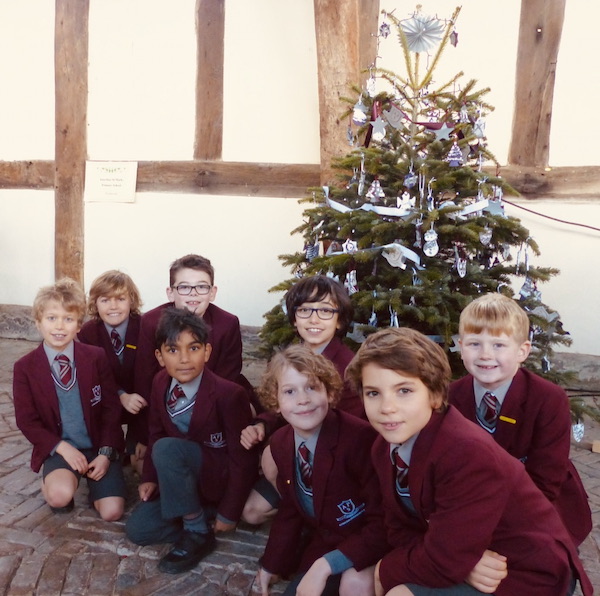 How lovely are thy branches! Altrincham Preparatory School boys spent this afternoon decorating a Christmas tree in the beautiful surroundings of Arley Hall as part of the stately home's Christmas Floral Extravaganza 2018.
Together with a number of other local schools, APS boys came up with a design for their Christmas tree, now quite an attraction in Arley's incredible 15th century Cruck Barn. As part of Mrs Woodage's art and technology lessons, the boys learned how to cut festive decorations in air drying clay, before painting them in APS's famous colours and adding unique finishing touches with glitter.
Taking boxes of the finished decorations to Arley, boys from the School Council then painstakingly attached them to the Christmas tree, finishing their effort off with APS logos and, of course, a star on the top.
"It was a fun project," said Harry from Year 6. "We got a real production line going when we were making the decorations and it felt like the whole school was working as a team. To put the finishing touches to the tree today has been exciting and I think we're all really pleased with how it looks."
Lord & Lady Ashbrook will judge the best dressed Christmas tree this weekend, and there is also a public vote - so make sure you visit Arley this Advent and give the boys some well deserved support. We'd also love to see your pictures of you rocking around our Christmas tree at Arley - so please do take a photo, and if you'd like, put it on social media, tagging us @altprep.
Image Gallery