Altrincham Preparatory School's Reception classes take part in "modern day miracle"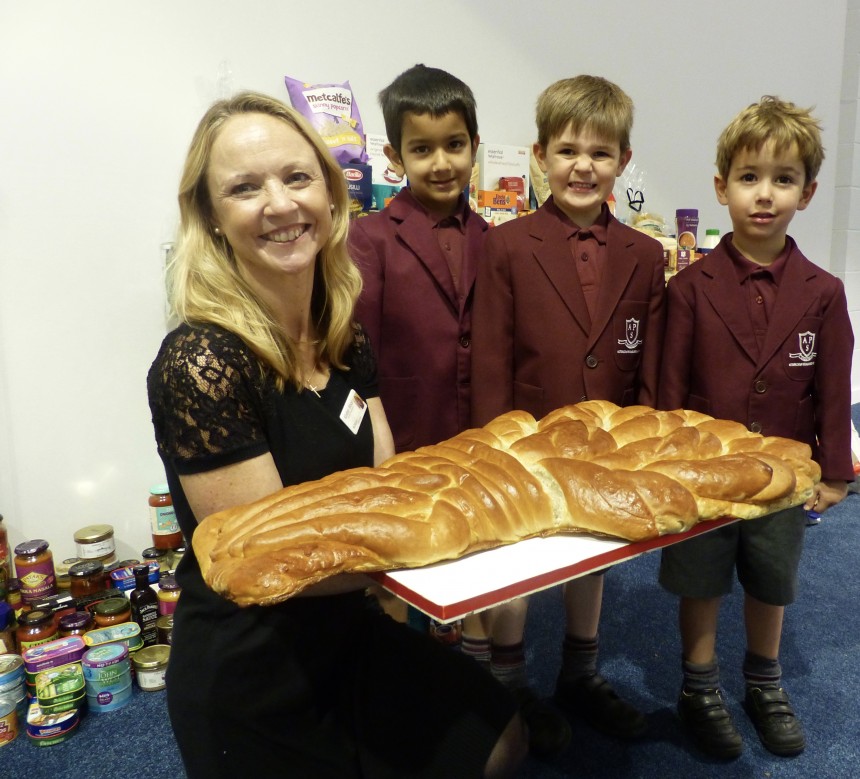 All the very youngest boys at Altrincham Preparatory School have made an important contribution to a Manchester charity which helps less fortunate children enjoy Christmas.
This October, boys from Reception right the way through to Year 6 were asked to bring in everyday and luxury food items for Wood Street Mission's Christmas Appeal, which will then be distributed to local families struggling to make ends meet. At this week's Harvest Festival Assembly the whole school came together to give thanks and think about children like themselves who are perhaps not so lucky in life.
As Leo, 4, from one of APS's two highly-rated Reception classes said: "It's really good to share our nice things."
Thousands of families will be now helped during a potentially difficult and expensive time of year, and Assistant Head, EYFS & Reception teacher Sara Makepeace-Taylor said she was proud of how diligently the younger boys in particular had prepared for the Harvest Festival.
"The boys have been practising the beautiful Harvest songs with our fabulous specialist Music Teachers Mr Vowles and Mrs Goss, thinking about Harvest Time in their RE and PSED sessions, and discussing how lucky they are to have delicious food at home and at school," she said.

"One of the boys even gave thanks for his Grandpa's juicy tangerines, which he grows in his garden in Cyprus! But seriously, it has been fantastic to see the boys understand what it means to be thankful, thoughtful and caring."
A message that Kirsten Wood, Parish Development Worker at St Mary's Bowdon, underlined when she spoke to boys and parents at a Harvest Assembly full of joyful song, poetry and prayer.
"The boys did a great job of celebrating the true meaning of harvest - which is all about learning to say thank you, being grateful and sharing what we have," she said. "We talk of miracles like the Feeding of the Five Thousand in the Bible. Well, what Altrincham Preparatory School takes part in with initiatives like Wood Street Mission's Christmas Appeal is a modern day miracle to me: it says that as a community we can achieve remarkable things."
Image Gallery