APS boy receives stamp of approval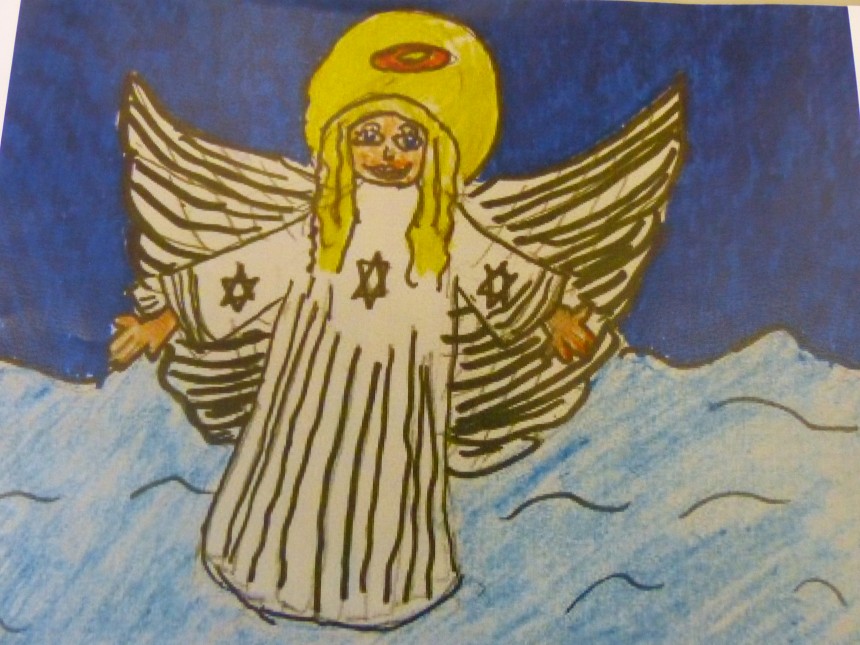 A stamp designed by an Altrincham Preparatory School boy could be seen on cards, envelopes and parcels around the world this Christmas after an image by Year 4's Dev made the finals of Royal Mail's Christmas Stamp Design Competition.
A staggering 205,000 children took part in the competition, and Dev's beautifully intricate depiction of an angel was his thoughtful response to the question: "What does the Christmas season mean to you?". His stamp will now compete with 119 other regional finalists for the chance to be approved by The Queen and be one of the prestigious Christmas stamps.
"I had to think carefully about Christmas before I started," said Dev, "and for me it's a time where you can share happiness and merriment. So I decided an angel would be a good representation of that."
Dev said that although he was really pleased with his design, he never dreamed he would become one of the shortlisted artists. "It's amazing," he said. "The thought that The Queen might hold my stamp in her hand and say she'd like it to be used is incredible."
"What's lovely about Dev's entry is that he was thinking about Christmas as a wonderful, celebratory time," said Mrs Woodage, Altrincham Preparatory School's Art and Technology specialist. "Dev always has really good ideas, although because all our boys from Years 3 to 6 entered the competition as part of our classwork, we produced a number of really interesting designs.
"We all listened to each other's thoughts about what Christmas means and helped each other with ideas. It was just a really enjoyable lesson."
Dev now has to wait until July to find out whether his design has won the overall prize, though he has a good chance of being an area winner. In the meantime, he will continue to spend time working away at his favourite subject - art, of course - in class, as well as taking part in a lunchtime art enrichment club at Altrincham Preparatory School.
"They've just finished working on a collage of a parrot and it looks absolutely fabulous," said Mrs Woodage. "We're so pleased that the boys work so well together to create some wonderful work."
Image Gallery