APS boys help Manchester children as part of Harvest celebrations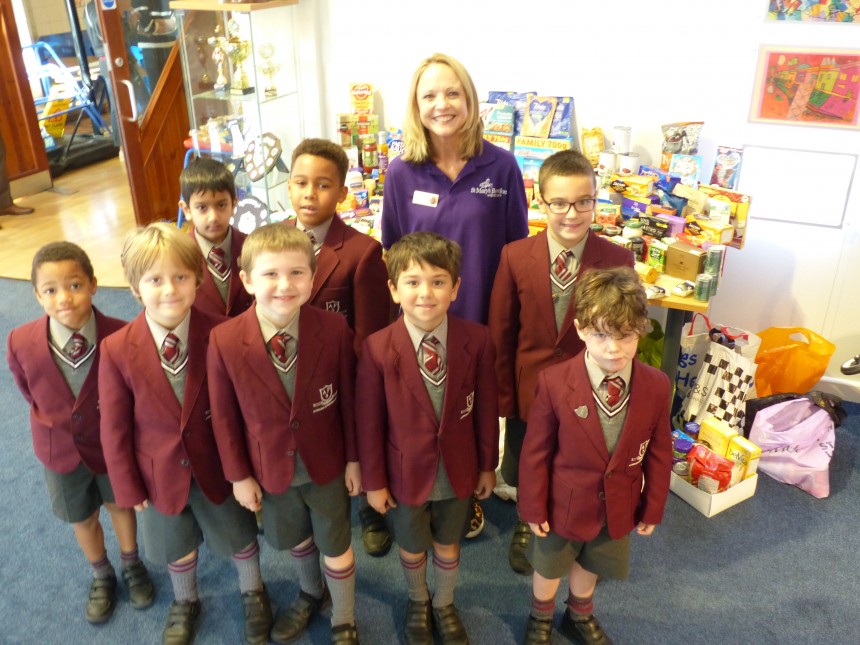 Families across Greater Manchester who struggle to make ends meet will benefit from vital help this autumn as Altrincham Preparatory School boys made a huge donation of food and children's toiletries to Wood Street Mission at a beautiful Harvest Assembly.
From Pre-school through to Year 6, every boy reflected on the meaning of harvest at the Assembly through words, poetry and original song composed by APS Director of Music Mr Vowles. The boys paid particular attention to children and families who do not have enough to eat, as well as considering those who work so hard just to ensure there is enough food in our shops and supermarkets.
"There has been some amazing singing and poetry from the boys this morning," said Kirsten Wood, Parish Development Worker at St Mary's Bowdon, as she spoke to the boys about the importance of Harvest. "I think what has come through in everything the boys have worked on is the idea of being thankful: an attitude of gratitude."
The boys were asked to think about how children just like them would benefit from the donations to Wood Street Mission, a Manchester charity which will mark its 150th anniversary in 2019. "All these things we've brought in are for children who aren't as fortunate to have as much as we do," agreed Harry, from Year 2.
"What the boys have brought to Harvest, and understood from it, is that gratitude and giving is such an important part of this festival," said Altrincham Preparatory School's Head Master Andrew Whittaker. "We're happy to be helping a local charity in the Wood Street Mission with their vital work."
Image Gallery