APS boys make it count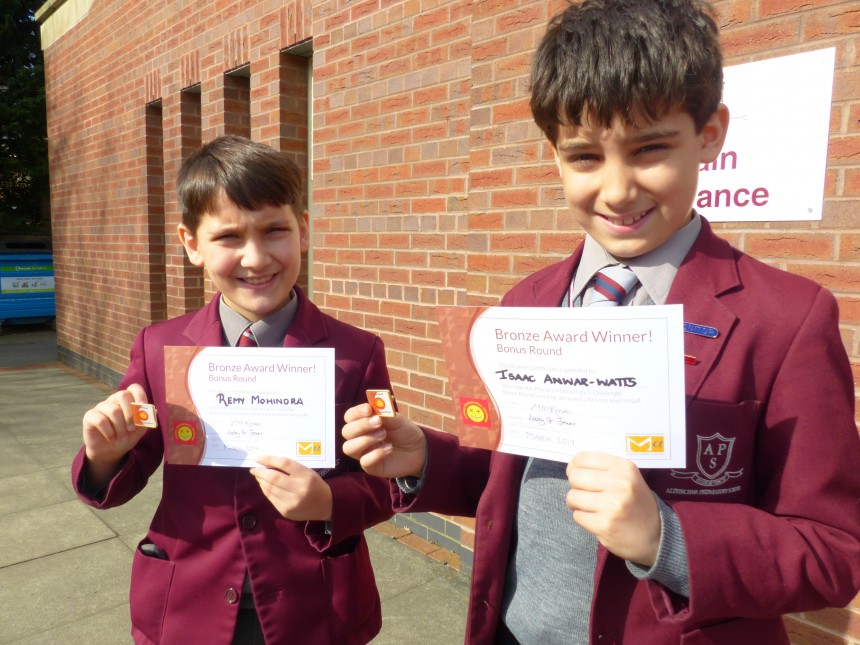 Go figure! Two Altrincham Preparatory School boys are celebrating after winning medals in the nationwide Primary Maths Challenge last week.
Over 63,000 pupils entered the challenge last November, with the top one per cent invited to take part in the Bonus Round last month. Remy and Isaac from Year 6 got nearly 70 per cent of their Bonus Round questions right on their way to bronze medals.
"The questions got harder and harder until the last five, which were really pretty tricky," smiled Isaac.
"I definitely came out of it thinking it had been hard work, which is the point of the challenge," agreed Remy. "So I'm really pleased to get a bronze, it's fantastic."
Both Remy and Isaac said that their enjoyment of mathematics lessons at Altrincham Preparatory School had encouraged them to think about future careers using their skills.

"We both like coding, and that uses elements of maths," said Remy. "I'd love to use maths in whatever I do in the future, whether that's making games or apps," added Isaac. "I like the certainty of it: you know pretty quickly whether something is right or wrong."
Altrincham Preparatory School Deputy Head Lindsay McKenna paid tribute to the boys' enthusiasm and hard work. "We're really keen that all our boys enjoy mathematics, and results like Remy and Isaac's emphasise their genuine love of the subject," she said. "For the boys to be in the top one per cent in the country is a real achievement."