APS boys mark Armistice Day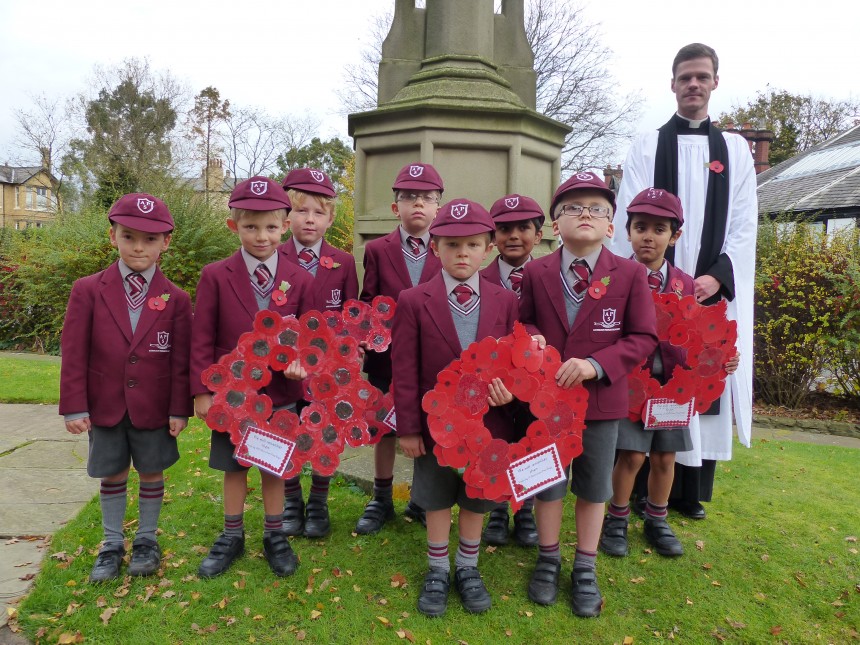 Altrincham Preparatory School boys paused to remember those who gave their lives for their country in a special Armistice Day ceremony yesterday.
APS boys from Reception and Years 1 and 2 made poppy wreaths to lay at the memorial in the grounds of St Mary's, Bowdon, while Rev Myles Owen led them in a short service of remembrance.
"It's really important for all of us to remember that wars are terrible, and to give thanks for those who are willing to go and fight - and sometimes give their lives - for what they believe in," said Revd Owen.
After an impeccably observed two minutes' silence which included an emotive rendition of the Last Post by bugler Alice, APS Headmaster Andrew Potts asked the boys laying the wreaths to remember in thanksgiving and great sorrow those who have given their lives for their country.
"The wreaths they made and their engagement with Rev Owen's service underline that the boys really understand the importance of Armistice Day," he said. "It was a very moving morning."
Image Gallery