APS boys win medals at international maths competition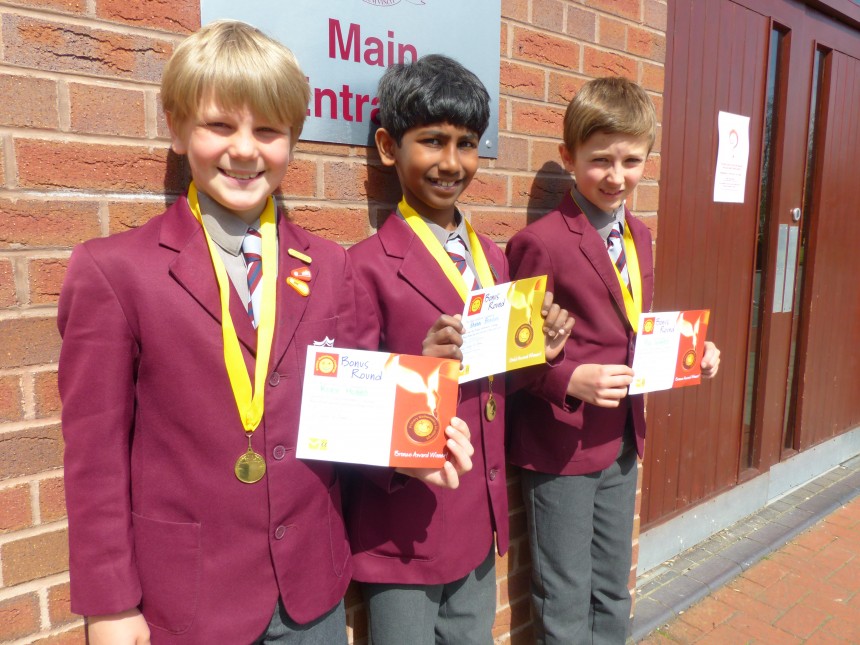 Three Altrincham Preparatory School boys can count themselves among the top young mathematicians in the world after winning medals at this year's Primary Mathematics Challenge.
All Year Six boys entered the competition's first round late last year, and Sheen, Rory and Ted's results meant they could go forward to the final round to pit their maths knowledge against the very best pupils from around the world.
With 25 questions to complete in just 45 minutes, Rory admitted that it required all his powers of concentration and "plenty of positivity to keep going" when the questions got harder and harder. But it worked - Rory and Ted both received bronze medals while Sheen collected the top gold award.
"I was so excited to get the gold medal," said Sheen. "I like Maths, but the competitive element to the Primary Mathematics Challenge made everyone try just a little harder - and it's great to have a reward for that."
"Though it's not just about competing," added Ted. "In Year 6 we have entrance exams to work towards, and it felt like taking part in this Challenge really helped me prepare for them."
Indeed, since the first round, 92 per cent of Altrincham Preparatory School boys have gained places at grammar schools.
"We're so proud of the boys' results in the Primary Mathematics Challenge," said Deputy Head and Year 6 teacher Mrs McKenna. "We're told that even getting to the final round is a great achievement, so to win medals is a real boost for everyone. Our mathematics teaching is rigorous, but we also like to encourage the boys to enjoy it, too. They certainly do in competitions like these."