APS called "excellent" by ISI - as overwhelming majority of Year 6 boys receive grammar school offer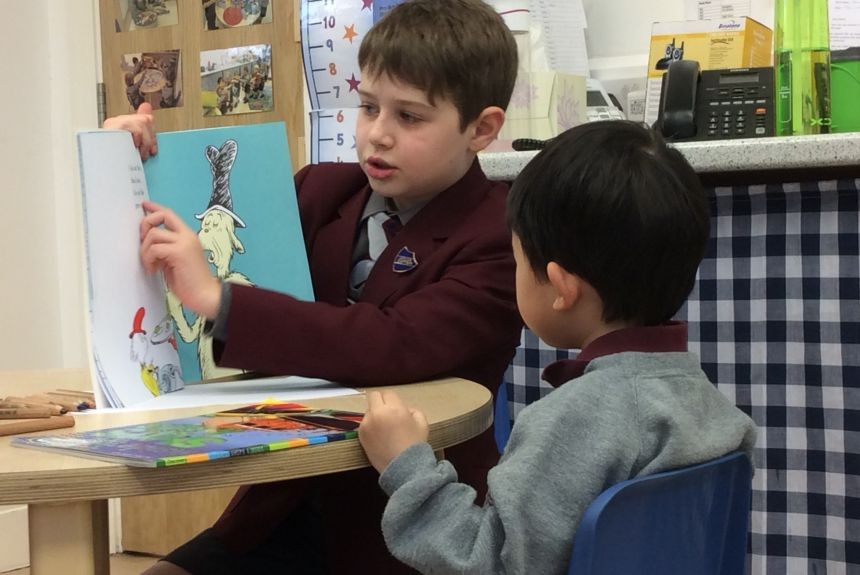 Altrincham Preparatory School provides excellent education - that's the verdict after a four-day visit from the Independent Schools Inspectorate.
Inspectors observed lessons, conducted interviews with the boys and looked at samples of their work, before holding discussions with senior members of staff and governors and experiencing the many extra-curricular activities that the boys enjoy on a daily basis. They decided that the school "achieves overall excellence in its educational provision at all stages, including EYFS".
The ISI was particularly impressed by the boys' positive approach to their studies, while the "high quality" teaching was reflected in "good and often rapid progress and significant academic achievement, culminating in success in entrance examinations to senior schools."
The report comes as APS announced that 92 per cent of Year 6 boys have an offer for a grammar school in September.
Headmaster Andrew Potts said he was particularly encouraged by the ISI's findings that the broad overall provision at APS "enriches the pupils' educational and personal experience, enabling them to develop their talents happily and fruitfully."
"It's pleasing to see that the boys' performance in core subjects is higher than national norms, and that the quality of academic achievements and learning is excellent," he said. "We're also delighted that the ISI believe that the boys are well prepared for the next chapter in their lives and education when they leave us. But we're particularly proud that the ISI found we meet our aim to provide a happy, safe and stimulating environment. Pastoral care is at the absolute centre of all that we do.
"At APS we always believe in encouraging the boys to discover their passions and skills, so to find that the inspection also noted conspicuously high standards in sport, music and art is testament not just to the the hard work of the leadership and staff but the enthusiasm of the boys themselves."