APS celebrate a stellar month of sporting success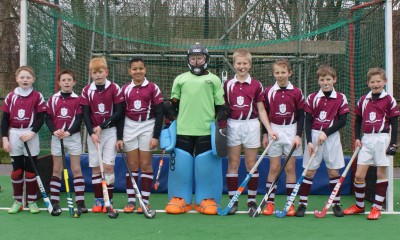 Altrincham Preparatory School is celebrating one of the most successful months it has ever had on the sporting field after winning three prestigious tournaments in three different sports in the space of just five days - and coming close in two other competitions.
The winning run began at the Terra Nova U11 Rugby 7s Tournament in Cheshire on March 7, with APS emphatically overcoming St Mary's Hall, Stonyhurst 40-0 in the final. Just two days later, the school travelled to Wellington College in Berkshire after qualifying for the 20-team National Prep School Hockey Finals as Midland and North U11 Champions. The boys played some superb hockey in the group stages, winning two and drawing two - in so doing knocking Millfield, one of the most renowned sports schools in the country, out of the main competition.
In the quarter-finals, APS faced a very good Beeston Hall (Norfolk) and drew 1 – 1 after extra time, which meant the tension of a penalty shoot out. Agonisingly, the boys lost out, but picked themselves up to beat Magdalene College (Oxford) 1- 0 and Hen Hoe Bridge (Surrey) 2 – 0 in the playoffs to finish in a fantastic 5th place.
Three days later, the hockey team took the confidence they'd gained from the National Prep School Hockey Finals into the North of England All-Schools Hockey Finals at Leeds University. This time there was no penalty shoot-out drama, and APS beat Kirkham Grammar Junior School in the final to finish as North of England U11 Champions.
On the very same day, the Year 5 footballers retained the Altrincham Schools 5-a-side trophy with some impressively skillful play. And, perhaps inspired by their schoolmates' success, the U9 football team completed a fantastic week - and season - by reaching the final of the St Ambrose Tournament, finishing Runners-Up to King's Chester on March 13.
"It's been fantastic to see APS excel among some of the strongest sporting schools in the country," said PE/Games Master Nigel Birch. "As ever, not only did every boy play really well for the school, they did so with great sportsmanship and tremendous sporting attitude. Of course, they thoroughly enjoyed themselves, too."
Mr Birch thinks APS boys are now reaping the rewards of an ethos where all Year 4 and 5 boys have the chance to play for the school at rugby, all Year 3 boys play for APS at Tag Rugby and all the Year 4 boys represent the school at Quicksticks Hockey. "Even all the Year 2 boys enjoy playing for APS at football," he said. "We think it's really important that every boy has a chance to represent the school.