APS celebrates exam success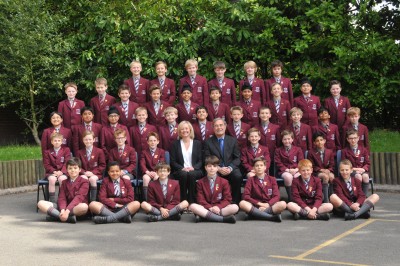 Altrincham Preparatory School is celebrating exam success with the news that the majority of boys will go to the secondary school of their choice in September 2015.
The impressive pass rate means that 98 per cent of APS boys will go to an independent or state grammar school in September 2015.
"We're delighted with these results," said Lindsay McKenna, Deputy Head and Year 6 Teacher. "The boys are, generally, going to the schools they hoped to go to. They worked so hard, with our encouragement and guidance, and they've got their rewards."
Every Year 6 boy bar one entered the Altrincham Grammar School exams, with 70 per cent of the year group electing to move on to that school in September. Other boys have accepted offers at Manchester Grammar School, Cheadle Hulme School, North Cestrian Grammar School and Sale Grammar School.
"We optimally prepare our boys for entrance into the selective grammar school system and this set of results confirms that APS' curriculum, teaching and ethos is up there with the very best," said Mrs McKenna.
The quality and breadth of education at APS is also reflected in the number of boys who have won scholarships for independent schools.
"These excellent results are, professionally, incredibly satisfying," she said. "But I also must stress that life at APS is not all about results. We want to send boys off to the secondary school of their choice with wide experience and understanding of the bigger picture of life.
"Our academic results are impressive and we're thrilled with them, but we always want to get the balance right with sport, music and the many other activities which make APS such a wonderful school."