APS Children In Need appeal hits the spot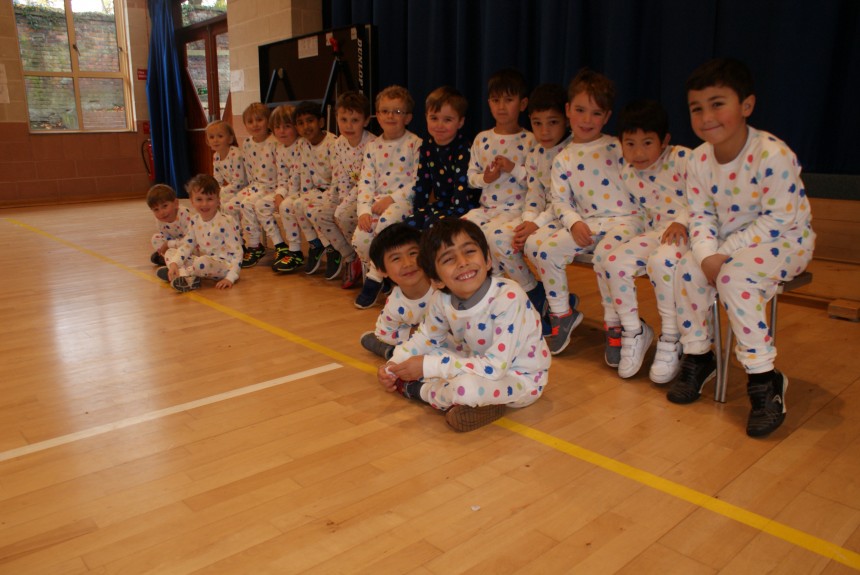 Spot the difference! Altrincham Preparatory School boys dressed up in spots last week and played 'hunt the round pound' on the way to raising an incredible £773.67 for Children In Need.
The decision to raise money for the BBC appeal, which broke the £50m mark last week, was made by boys from the School Council, who asked staff and parents to join them in helping children less fortunate than themselves.
"It's important that we think about children like us who hardly have anything," said Xander, from Year 6. "They're no different to us really, they just need our help," added Edward, dressed in a fetching spotty outfit.
As part of the day, each class competed to see how many of the old 'round pounds' they could find, which were then passed on to the charity and used to help change young people's lives. Meanwhile, many of the Year 1 boys arrived at school wearing the same spotty pyjamas to raise money for Children In Need.
"I'm wearing these spots because some children don't have any toys," said Daniel from Year 1.
"It's really telling that boys from Reception right the way through to Year 6 all understand how lucky they are and are eager to help less fortunate children," said Deputy Head Lindsay McKenna. "We have had a lot of fun supporting Children In Need, but the fact the School Council pushed us to make it happen speaks volumes about how caring, thoughtful and responsible Altrincham Preparatory School boys truly are. They are a credit to the school!"
Image Gallery