APS Christmas service brings Peace & Majesty to St Mary's Bowdon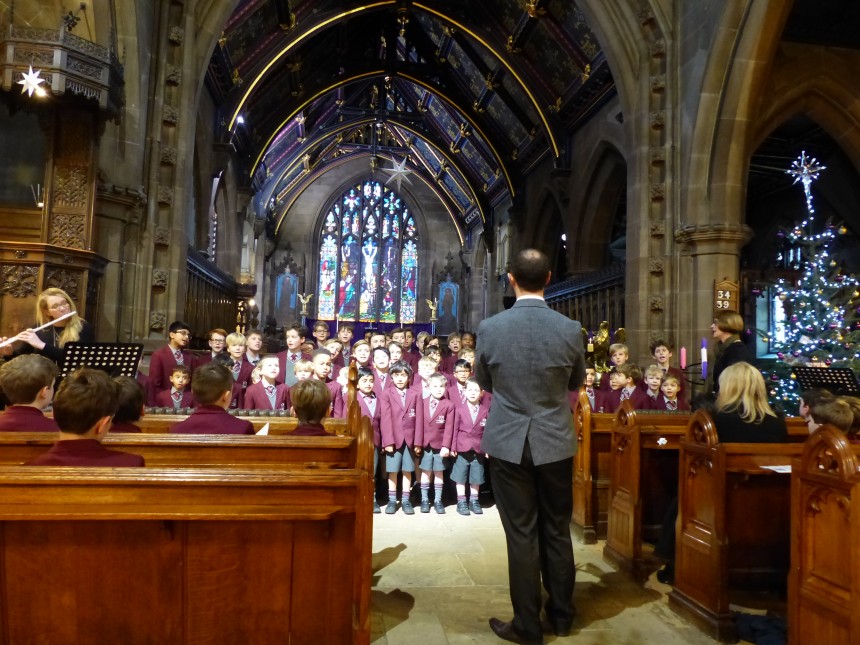 Altrincham Preparatory School boys were full of glad tidings on Friday as they marked the beginning of the Christmas period with a beautiful service of carols, readings, poetry and festive song at St Mary's in Bowdon.
Every boy at Altrincham Preparatory School participated in the service, with the Infant and Senior Choirs welcoming Revd Ian Rumsey with A Gallery of Carols, before leading the church in a rousing version of Victorian carol Good King Wenceslas.
The APS choirs also presented other Christmas songs such as Peace & Majesty and Wexford Carol, all intricately arranged by APS Director of Music Paul Vowles, and in between, Year 6 boys read passages from the Christmas story.
"It's always a delight to welcome Altrincham Preparatory School boys to this church, and the wonderful songs you sing and the colourful pew ends you produce have become something of a tradition now at St Mary's," said Revd Rumsey. "Christmas celebrates God coming in person to be one of us and with us, and we echo that when we meet with our nearest and dearest at this time."
"This is the most beautiful time of the year and Altrincham Preparatory School is proud and grateful to begin the celebrations in this lovely building," added APS Headmaster Andrew Potts.