APS Christmas Service celebrates love coming down at Christmas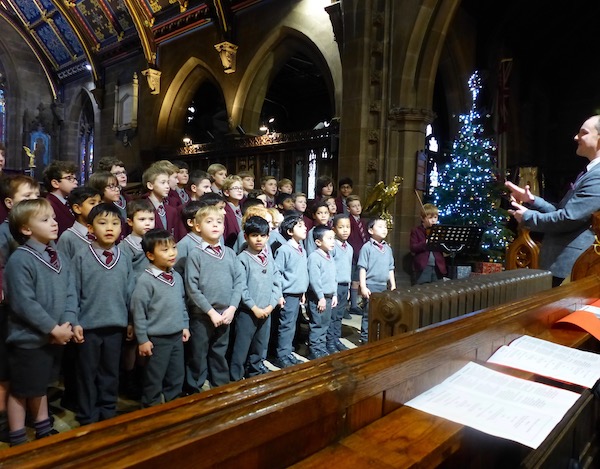 Altrincham Preparatory School boys rung out the bells for Christmas yesterday with a thoughtful service of carols, readings, poetry and festive song at St Mary's in Bowdon, to mark the end of the Autumn Term.
As is customary at Altrincham Preparatory School, every boy participated in the service - with the Pre-Prep and Senior Choirs welcoming Revd Ian Rumsey with a beautiful adaptation of David Moses' Giving And Getting by APS Director of Music Paul Vowles.
In between a re-telling of the Christmas story, APS choirs also presented other Christmas songs such as Star of Wonder, Ring Out Those Bells and Christina Rossetti's Music On Christmas Morning, the latter an original musical composition by Mr Vowles.
"It's always nice to welcome Altrincham Preparatory School boys to St Mary's, and the songs were beautiful, a truly lovely sound," said Revd Rumsey.
"This has been my first Christmas Service as Head Master of Altrincham Preparatory School, and what a wonderful occasion it has been," Mr Whittaker added. "It's a very special time of the year and I'd like to thank everyone from boys to parents, governors and staff for making me feel so welcome. I hope everyone enjoys the festive period."
Image Gallery