APS commemorates Remembrance Day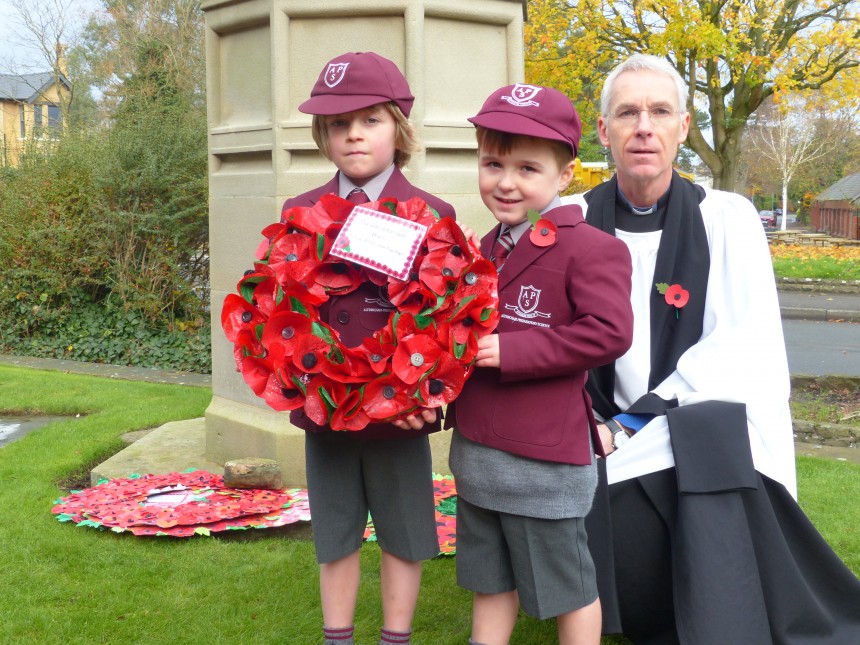 As part of the Remembrance Day commemorations, Altrincham Preparatory School boys paused this week to give thanks to those who have given their lives for their country.
On Thursday, the Junior boys took part in a Armistice assembly, performing Orlando Gibbons' 17th century hymn Drop Slow Tears and Make Me A Channel Of Your Peace with moving musical accompaniment.
Building up to the assembly, the boys had painstakingly made intricate poppy wreaths during art lessons, which were then taken by a School Council representative from each year group to be laid at Bowdon Cenotaph on Friday morning.
In a beautifully-observed short service outside St Mary's Church, Revd Ian Rumsey spoke to the Reception, Year 1 and Year 2 boys about the importance of remembering and honouring those who put their lives in danger.
"That way, we don't take for granted the peace they won for us that we value so much," he said.
After a moment of prayer in which Revd Rumsey paid tribute to the men and women who died fighting for peace, the Headmaster of Altrincham Preparatory School, Andrew Potts, read an excerpt from Laurence Binyon's war poem For The Fallen.
With an iconic Last Post, performed by Nina Pryce, cutting through the sharp, quiet November air, the boys paid tribute to those fallen with an immaculate minute's silence, before laying their wreaths around the cenotaph with quiet dignity.
"Every boy at Altrincham Preparatory School has in some way contributed to the marking of Remembrance Day," said Mr Potts. "We always make sure the boys understand the true value of these important commemorations."
Image Gallery