APS Cross Country team run to success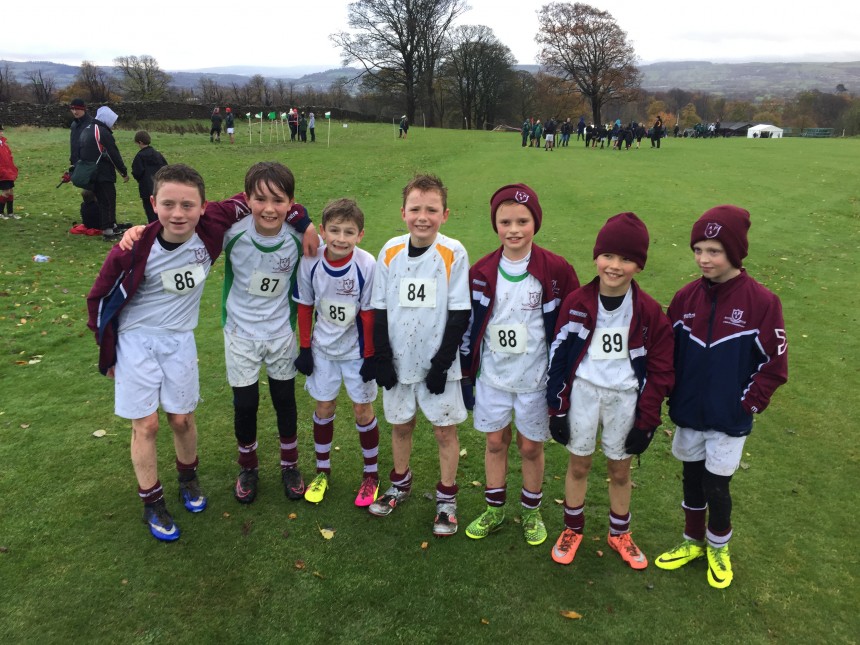 Wet and cold conditions couldn't dampen the enthusiasm and teamwork of Altrincham Preparatory School's U11 Cross Country team, who have run out deserved winners of a cross country competition comprising some of the top independent and preparatory schools in the country.
Taking place over 2000m around the Stonyhurst College golf course, even the school's Head of Sport, Andy Walter, admitted the conditions were testing. But such adversity spurred the boys on to a clear victory in the team competition ahead of St Mary's Hall Stonyhurst in 2nd and Stockport Grammar Junior School in 3rd.

"All the boys at APS are introduced to longer distance running from Year 1 onwards, and from Year 3 they are all offered the chance to represent the school," said Head of PE Mr Birch. "The best go on to run in really testing conditions and competitions such as this one, so I'm delighted they did so well. It was great to win, of course, but what impressed me the most was the way the boys encouraged each other to do as well as they could."
Over 100 boys took part in the race, and APS' team victory came thanks to all of our boys finishing in the top third of the individual rankings. Will was the first APS boy home, in fourth, while captain Edward finished tenth and Will 12th, but it was the determination of all the boys to finish as high as possible which won first place.
APS U11 Cross Country team (l-r): Zack, Sebby, Will, Edward, Lucas, Will, Freddie