APS Enters RHS Tatton Container Competition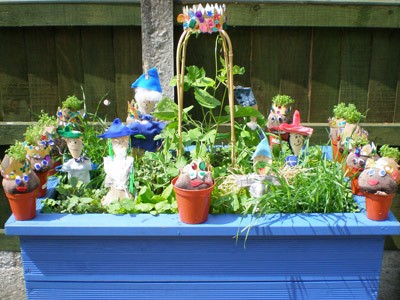 Highbury Boys and the Gardening Club are joining in the fun at RHS Show being held at Tatton this year, 18 - 22 July.
They have entered the Schools' Edible Container Competition which has Diamond Jubliee theme.
The competition rules have been very strict and everything has been grown from seed.
Their container is called 'Please come to Tea' and is regally embellished.
Highbury teacher Mrs Bacon said "I'm delighted that the boys have such a lovely interest in gardening and I think the container they have designed is fantastic. It's certainly been a labour of love and we've all got our fingers crossed!"
Mrs Bacon added "The boys have thouroughly enjoyed taking part, do take the opportunity to go and see it. Well done Boys!"