APS Society Christmas Fair raises £680 for charity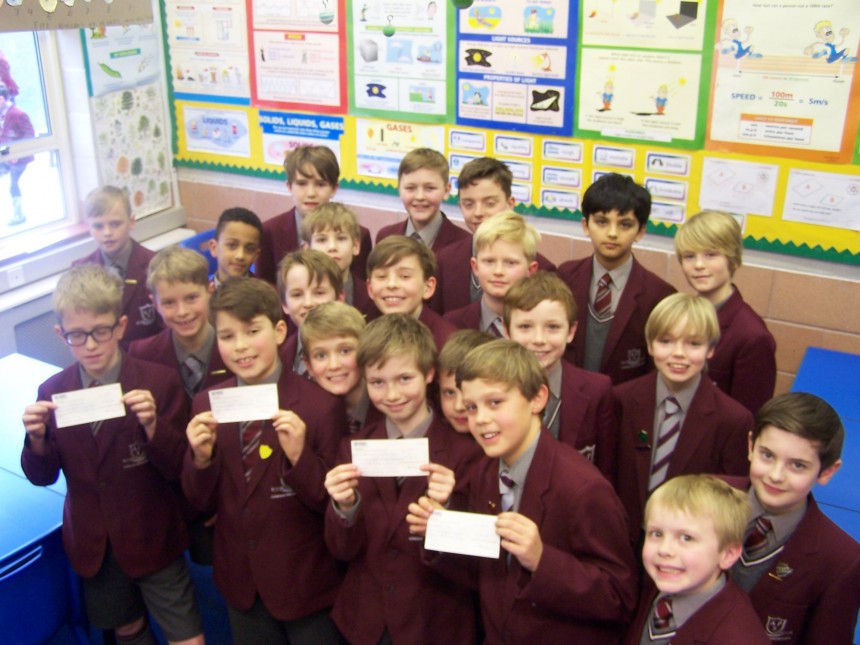 Four charities will be hundreds of pounds better off this week as Altrincham Preparatory School boys finally learned the results of an eagerly contested competition at the APS Society Christmas Fair.
Each of the four APS houses had a stall at the Fair, from which they had to choose products to sell and run mini games - much like a task in famous BBC show The Apprentice. The fundraising had an extra competitive edge to it, with the house who had earned the most money for charity able to call themselves the winner.
The spoils went to Alexander, whose colours - yellow - matched the colours of their chosen charity, Children In Need. The total - £680 - will be shared with the charities the other House Captains chose: The Seashell Trust, Cancer Research UK and Children With Cancer.
"We had to think really carefully about the mini-games, so they were exciting and people would want to pay to play them," said William, Montgomery House Captain. "Mine was a card game where you won either chocolates or sprouts, depending on which card you picked up!"
It was Alexander captain Archie's game which unsurprisingly captured the imagination and led them to victory: he sat teachers on chairs - and got people to pay to throw whipped cream pies at them. "The competition was a whitewash because of those pies," smiled Jay, House Captain of Cunningham. "It was great fun though," admitted Archie, before quietly admitting he'd thrown three wet sponges at Headmaster Mr Potts when the cream had run out.
"The boys worked really hard at making their stalls a success, so it was important to enter into the spirit of the occasion," said Mr Potts. "Four excellent charities will be the beneficiaries of their labours, and it was excellent to see the houses work together as teams in such a positive way."