APS to open brand new Nursery in 2015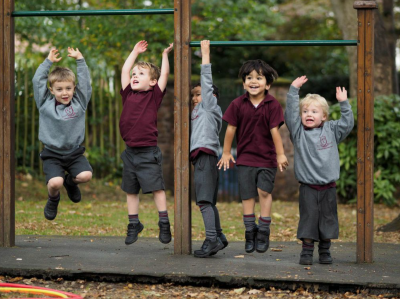 Altrincham Preparatory School is delighted to announce it will be opening a new Nursery in its state-of-the-art building at Bank Place.
Providing outstanding nursery provision for only 16 boys at any one time, the APS Nursery will open in April 2015, when boys are expected to be approaching three years old. The nursery will open from 08.00 to 18.00 providing flexible hours within that time.
"APS is dedicated to nurturing confidence and excellence and it is exciting that we can now extend this and welcome boys in to the APS family when they are two," says Sue Kelly, a member of the Early Years team at Bank Place. "The Nursery will provide a safe, happy and caring environment for the boys which, as a parent, is paramount."
The APS Nursery will have four qualified, experienced members of staff for the 16 boys, in a purpose built room. Working to the Early Years Foundation Stage Framework, the nursery will focus on the personal, social, emotional, intellectual and physical development of each individual child. Encouraging communication, imagination and confidence in the boys, will secure a solid foundation for their future.
The boys will enjoy nutritious, healthy snacks, lunch and supper. There is provision for sleep areas should the boys need them, and with Bell Field literally next door, there will be plenty of opportunity for outdoor exploration.
As Sara Makepeace-Taylor, EYFS Assistant Head at APS says: "Our Nursery will be a great opportunity for these young boys to grow their wings, so they are ready to fly in our Pre-School and Reception environments. What a super start to their APS life!"
For all enquiries please contact the school office on 0161 928 3366 or email nursery@altprep.co.uk