Bank Place, Highbury and Marlborough Road all open on Open Day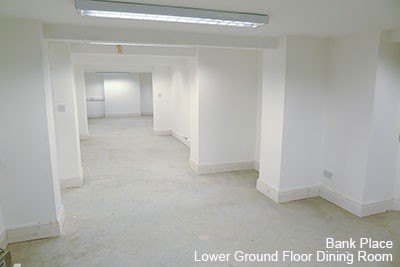 Our next Open Day is on Saturday 29th March, where for the first time all three APS sites will be open to visitors. This is an opportunity for our existing parents to see around the whole school and the classrooms, as well as giving us the chance to welcome new and prospective parents.
FIRST LOOK: BANK PLACE
For the first time since renovation began, we will open the doors to our new Early Years Centre of Excellence at Bank Place, which is just adjacent to Highbury.
Rebuilt throughout over four floors, Bank Place has been completely redesigned and is now welcoming and spacious. Large airy classrooms link with smaller breakout rooms and sensory zones. The work will not be completely finished until Easter, but we thought that this Open Day would be an excellent opportunity for parents and children to look inside.
Bank Place also houses our new custom designed Training and Conference suite, in which APS will be offering training courses centred around Education, First Aid and Management.
It's now a breathtaking building and we'd love to show you round.
After the tour you are welcome to stop and have tea and coffee at Bank Place.
Some "before and after" images are shown below.

MARLBOROUGH ROAD AND HIGHBURY
Marlborough Road and Highbury will be fully open, with music, art and sport all on display. If you are an existing parent, you're most welcome to come and look round your son's classroom and all the other activities we have on show. If you are thinking about APS as a future school, we'd be delighted for our boys to show you around and let you discover what makes us so special.
Tea and coffee will be also available from the APS Society at Marlborough Road.

Details

The Open Day will start at 9.30am and finish at 12 noon on Saturday 29th March. Limited parking is available at Marlborough Road and around Highbury. Please note that parking on Stamford Road is not permitted.
For any further help and information please contact the office on 0161 928 3366.
BEFORE AND AFTER
To give a feel for the scale and quality of our buliding and renovation work at Bank Place, here are a few "before and after" images from Bank Place: