Egg Men on a Mission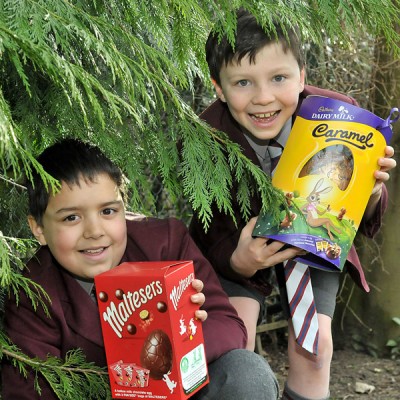 Everyone loves an Easter Egg, especially those children whose parents cannot afford the seasonal chocolate treat.
That is why Altrincham Preparatory School Council members organised an egg collection for the Wood Street Mission.
In response to a letter from the APS School Council, mums and dads sent in over 200 eggs to be donated to families in which the parents or guardians have no cash to spare.
APS Deputy Head Lindsay McKenna said: "We have given the boys ownership of this important task and once again they rose to the challenge with great enthusiasm and determination. We are proud to have such reliable and sensible boys who always show a great desire to develop their role as responsible citizens by making the informed choice to support such a worthy charity"
Mrs McKenna added: "The Wood Street Mission is one of the city's great charitable institutions and the School Council was determined to make a significant contribution."
School Councillor Oliver said: "We all wanted to help because we enjoy our Easter Eggs so much and feel sorry for the children who don't get their own."
Fellow School Council member Dan said: "We would like to thanks all the mums and dads who made sure they bought extra eggs."
Pictured from Left to right are Dan and Oliver.