Football League Champions 2012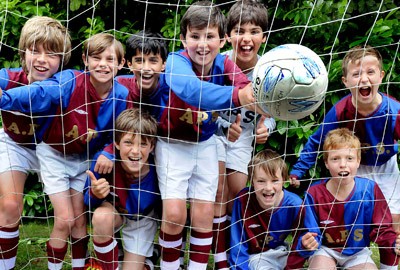 Spanish style inspired Altrincham Preparatory School to win the Altrincham Schools' Football League scoring 20 and only conceding one goal.
APS Director of Sport Nigel Birch said: "Just like Spain, we play pass and move rather than relying on any one single individual. Just like Spain we play as a team. It is a style of football we have been coaching for years and as the Spanish have shown the world.... it works."
The squad had a strong spine with national sprint champion Oscar Johnson the top scorer, captain Alex Emmett starring as the midfield libero and keeper James Mazerelo, a superb last line of defence. APS played six, won five and drew one game with Stamford Park finishing second in the league and St. Vincent's third.
Pictured from left to right are: Oscar, Archie, Arun, Ben, Alex, James, Alex, Will and Alec.