Harvest collection for Wood Street Mission helps children at Christmas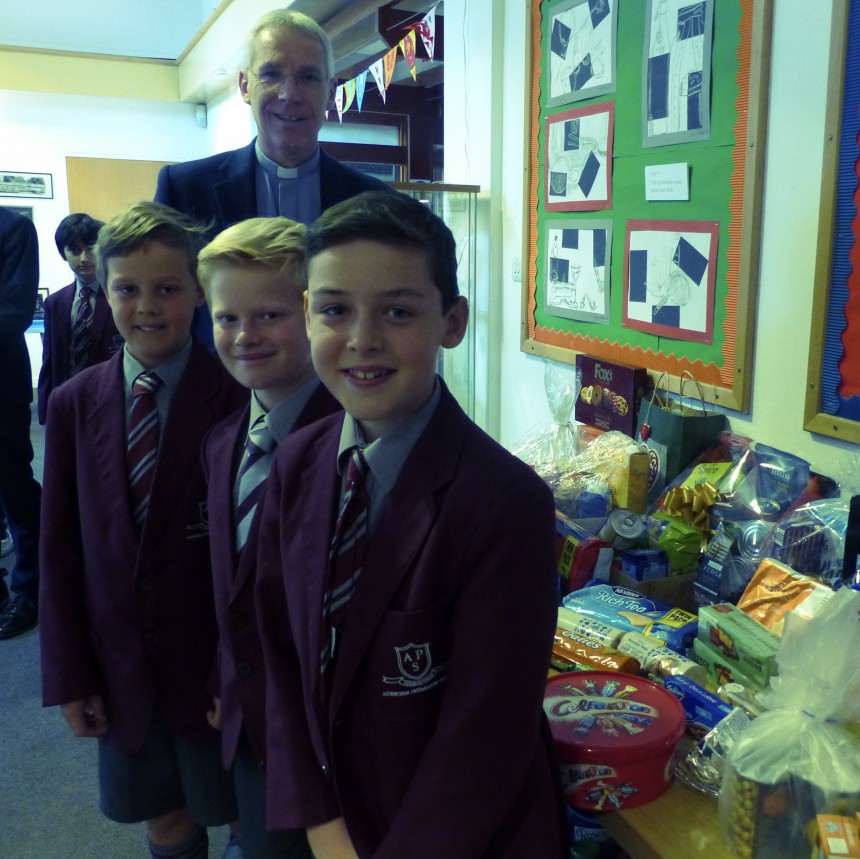 Struggling families in Manchester and Salford will be able to enjoy a happier Christmas this year thanks to the generosity and thoughtfulness of Altrincham Preparatory School boys at harvest time. The annual Harvest Festival Assembly collection for Manchester charity Wood Street Mission means that over 2,000 families and 4,500 children can feel no different from those more fortunate on Christmas morning.
"This is the 42nd donation we have received from APS and we couldn't help families in the way we do without the generosity of the local community," said Wood Street Mission Chief Executive Roseanne Sweeney. "So we are really grateful for the enthusiasm and extraordinary contribution of staff and students at APS, and their continued support of Wood Street Mission and the families we help.
"It will make such a difference to families struggling to make ends meet at what can be an especially difficult and expensive time of year, in the lead up to and over the Christmas holiday."
Altrincham Preparatory School's Harvest Festival Assembly is a chance for the whole school to come together to give thanks, but also to think about children who perhaps are not so lucky in life. After a wonderful rendition of Autumn Games by the Early Years boys, the new vicar of St Mary's Bowdon, Revd Ian Rumsey, told APS boys that Harvest wasn't only a period in which they could be generous with material goods, but also a time to think about being kind to other people.
"With their support for Wood Street Mission, I really feel the boys understand that there are other children who need their help - and that they can help," said Revd Rumsey after the assembly. "And I thought the way the boys spoke and sung was an absolute credit both to themselves and the school."
"It's very important to think about children who maybe don't have the same chances that we do," added Stephen, from Year 6. "So it's really good that we've been able to come together and give something that hopefully will make a difference to local families at Christmas."
Find out more about Wood Street Mission's Christmas Project at http://www.woodstreetmission.org.uk/What-we-do/Christmas-project.aspx