Harvest Festival at Marlborough Road (Video)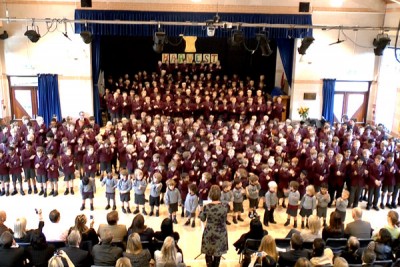 APS celebrated the Harvest Festival at the main hall in Marlborough Road on the 9th October.
It was a splendid event and for the first time this academic year brought the whole school together. Parents and family packed the Hall and the Gallery to hear boys from Pre School through to Year 6 sing, act and perform small plays.
The guest speaker was Rev Miles Owen from St Mary's Church, Bowdon.
Speaking after the event, Head Master Andrew Potts said "It really is a delight to see all the boys from Pre School all the way through to Year 6 singing and having so much fun together"
Guidance: the video clip below is in HD (High Definition) and suitable for full screen viewing.
Video