Infant Speech Afternoon celebrates extraordinary range of activity at APS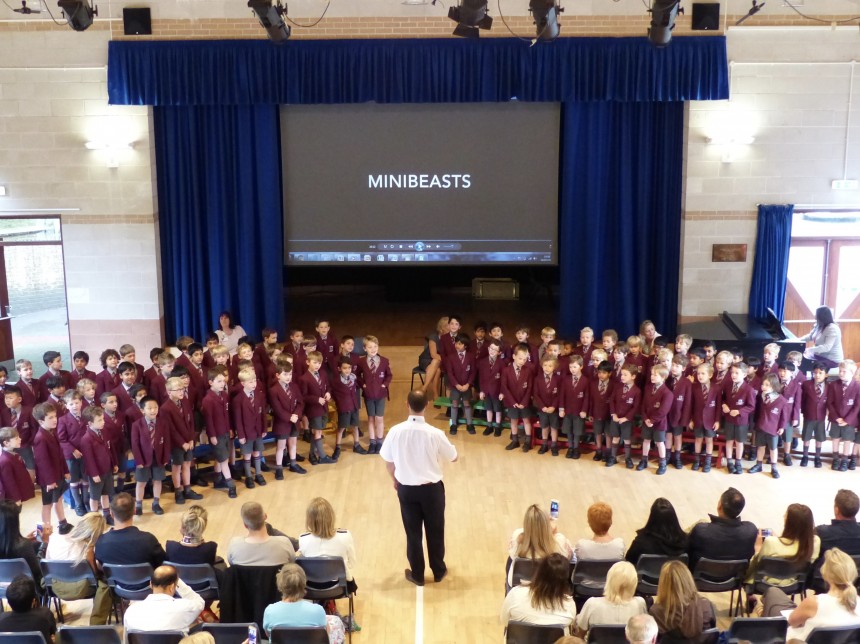 Exploring everything from dinosaurs and prehistoric man to boat building and gardening, Altrincham Preparatory School boys celebrated a wonderful year of exciting learning at the Infant Speech Afternoon on Monday.
Parents were treated to a number of videos exploring the fantastic educational opportunities Year 1 and 2 boys have enjoyed over the year, including a visit to the beach as part of their Blue Planet project and trips back in time to the Victorian era and the Stone Age.

The boys also explored nature in all its intriguing forms, including holding birds of prey, butterflies and "minibeasts", growing flowers and looking after Ruby the Tortoise.
The Infant Choir performed "My Puppy Makes Pizza", while both Years 1 and 2 sung songs in French for the Speech Afternoon.
"This is just a glimpse of the variety of activities that support the curriculum, and it's no surprise the boys do wonderfully well here," said Altrincham Preparatory School Head Master Andrew Potts.
Mr Potts also paid tribute to the hard work of all the teaching staff, before APS Chairman of Governors Andrew Hill awarded prizes of books to the boys. The final act was to present the Rothband Cup to the boy who most embodies the spirit of Altrincham Preparatory School - with this year's honour going to Jamie Wong.
"The Rothband Cup is not just about academic success, although of course that is important," said Mr Potts. "It rewards all-round excellence, and is given to a typical APS boy, a boy who is kind, considerate and thoughtful. It's important those values are celebrated."

Image Gallery