More outstanding sporting success at APS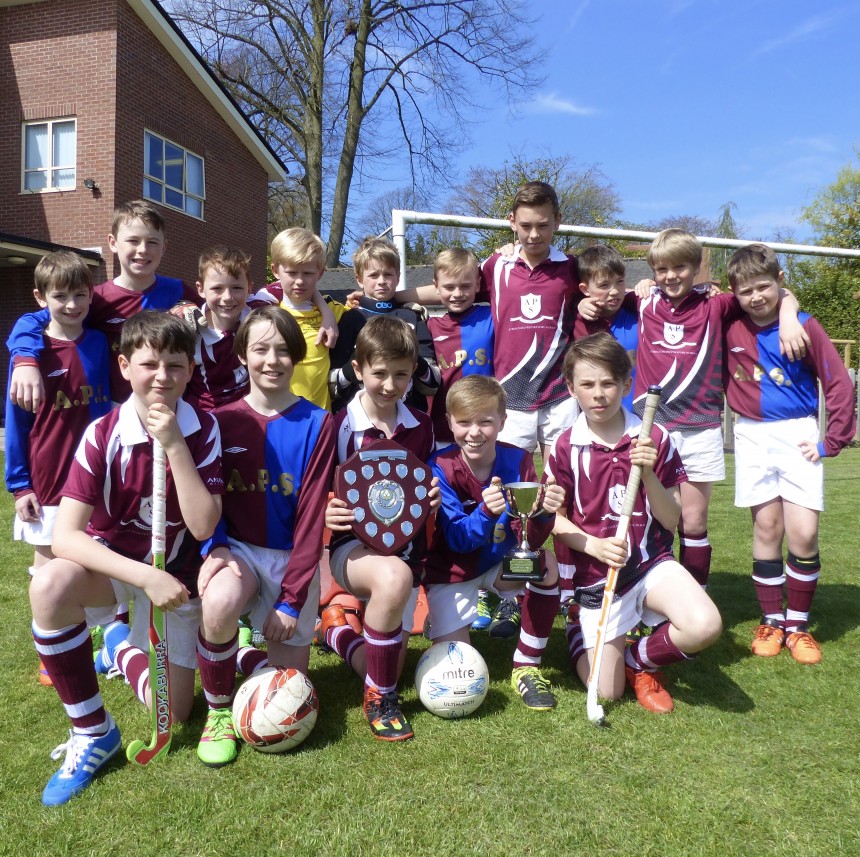 Altrincham Preparatory School is celebrating another outstanding series of sporting achievements, with the boys hockey team winning the IAPS National U11 Hockey Finals and the football team preparing for the ISFA U11 Seven-a-Side National Finals at the Football Association's world-class training base at St George's Park, Staffordshire.
The victory in the Independent Association of Preparatory Schools National U11 Hockey Finals last month was particularly impressive given APS boys have only been playing the sport competitively for five years. Up against some of the best 'hockey schools' in the country, the boys eased through the group phase at Cranleigh School, Surrey, before squeezing past King's College School (Cambridge) in the quarter finals and comprehensively overcoming Parkside School (Surrey) in the semi-finals.
The final against Chayfn Grove (Salisbury), however, was a nail biting affair, finishing 0-0 after extra time and going to "penalty shuffles" - where each team has eight seconds to score. "I was so nervous," said Ted, "but I managed to score, and when Will saved Chafyn's second one we knew we were close."
"Then I missed mine," laughed Rory. "It was a rubbish penalty! But Will saved another one, so it didn't matter. We'd won!"
Harvey said to be called the best team in the country was an "amazing feeling", and delighted PE and Games Master Mr Birch agreed. "We've developed this team to the point where we've finally won the National U11 Finals, but we're now playing hockey right from Year 1. Over 100 boys played hockey for the school this year, so it's also about everyone having a chance to represent APS.
"We also retained the North Of England Schools In2 Hockey Trophy the following day, and the hockey definitely rubs off on the football. The boys enjoy playing both, they're team sports where they can work together and we're all really looking forward to going to St George's Park on Tuesday to play in the ISFA National Finals.
"Playing at the England training ground will be fantastic," agreed Michael from Year 6. "We believe we can do well, but we know we're going to be up against some of the very best teams in the country in our age group, so it'll be hard".
You can follow APS' progress at St James Park on Tuesday via Twitter @altprep
Image Gallery