Open Days at Altrincham Preparatory School March 2019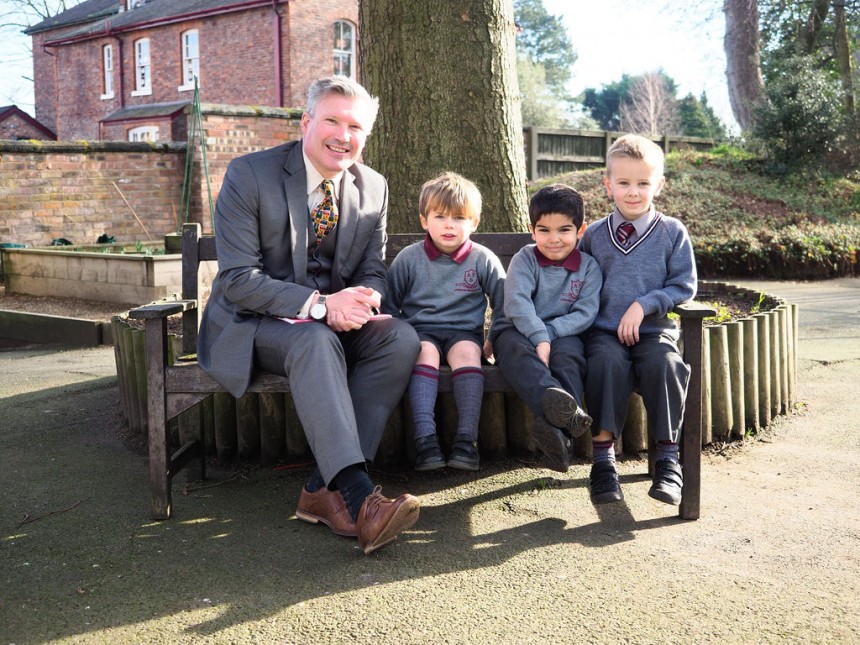 One of the most important decisions that you will face as a family is choosing the right school for your son. We open our doors to our Pre-Prep School (Nursery – Year 2) on Saturday 23rdMarch 9.30am – 12 noon and to our Prep-School (Years 3-6) on Friday 29thMarch 1.30pm – 3.30pm.
Altrincham Preparatory School offers a happy, healthy environment where boys have the security and space to explore, learn and develop their talents.
At APS we believe in delivering academic excellence, and our boys go on to some of the best schools in the region. However, APS is also a sports school with two full-time specialist PE teachers, a music school, an arts and technology school and a language school. Our culture of participation means the boys want to be part of everything. Indeed, our greatest pride is taken in the culture of engagement and participation because the boys know they are valued and have an important contribution to make.
So why is a single-sex boys' school better for your son? Our Headmaster, Mr. Andrew Whittaker says the answer is simple:
"Boys develop at different rates to girls, and learn in a different way. At APS we don't expect boys to sit in rows for hours on end and absorb received wisdom – our whole curriculum is based around being active, capturing imaginations and engaging with them. Our teachers are passionate about the successes the boys enjoy within the school. Their approach means our boys develop flexibility, creativity, and adaptability – they're not processed automatons who can only be effective in the exam room".
Saturday 23rdMarch 2019 9.30am-12 noon – Pre-Prep Open Morning
During the Pre-Prep Open Morning there will be the opportunity for you to look around our refurbished Early Years Centre, Bank Place, housing Nursery, Pre-School and Reception as well as Highbury, where Years 1 and 2 are based.
The Pre-Prep choir will give a performance of the songs they will perform at the Altrincham Music festival; boys will be working with Mrs Woodage in the Art room and there will be activities in the classrooms for both boys and Parent s to take part in! Our teaching staff will be giving 5 minute talks throughout the morning on a number of topics relevant to the Early Years and Key Stage 1.
Mr Whittaker will address Parents at 10.15am and 11am.
Friday 29thMarch 2019 1.30pm – 3.30pm – Prep Open Afternoon
Throughout the afternoon in the Prep Department at Marlborough Road there will be the opportunity to see the Prep School in full swing. There will be activities in every classroom so you can experience what an afternoon in our Prep Department is like for our boys. The afternoon will conclude with a music performance in the hall where refreshments will be served.
So what do our parents say?
'There's a huge emphasis on academic study of course, but personal growth is also as important: manners, politeness, and being the best boy you can be. That's a healthy balance, and the teachers are really loving and caring towards the boys, which is great'.
'Seeing the boys in Year 6 at Speech Night and how articulate, focussed, well-mannered and confident they are is something to behold. They really are a great advert for the foundation in life APS has given them. The best thing we can do for our boys is to give them a start in life and they definitely get that here'.
In some year groups we can facilitate 'in year transfers'. For all admissions enquiries call Mrs Marchant, Registrar, on 0161-928-3366 or email admin@altprep.co.uk
For Directions see our Directions Page
Image Gallery