Pre Prep Open Day Sat 6th Oct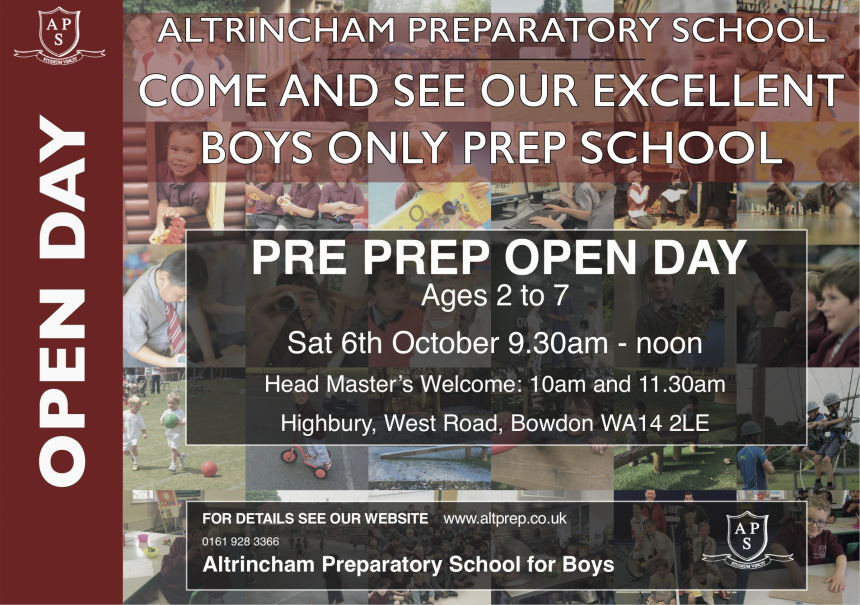 All are welcome as we open the doors of our Pre Prep site on Saturday 6th October between 9.30am and 12 noon. Dedicated for boys aged between 2 and 7, our Pre Prep is a fantastic start for our boys.
There will be a chance to view our superb facilities, meeting the teachers and staff of APS and you will be shown around by boys from Year 6 (many of whom have fond memories of their years in Pre Prep!).
The Head Master, Andrew Whittaker, will hold a Welcome address at 10am and 11.30am.
Come and see for yourselves what makes APS so special; we look forward to seeing you on the 6th October. The address is Highbury, 6 West Road, Bowdon, WA14 2LE.
Video