Senior Choir wins prestigious carol competition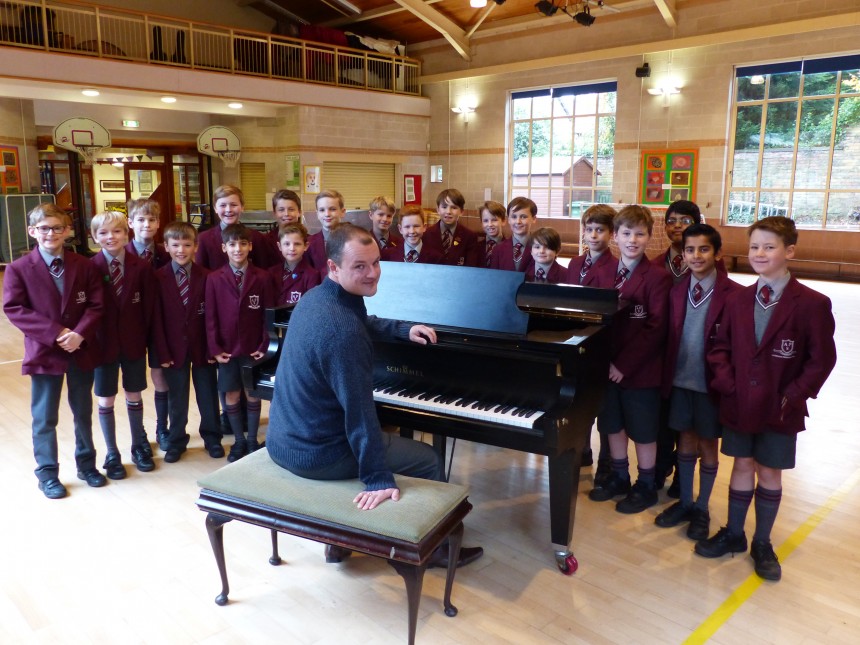 Altrincham Preparatory School boys are preparing to sing at a glittering charity carol concert at Chester Cathedral hosted by Matthew Kelly after winning a prestigious choir competition.
An annual service of festive readings and music, The NeuroMuscular Centre's Spirit of Christmas concert attracts over 1000 people to Chester Cathedral to hear choirs, a professional brass band and stars of stage, television and film.
Primary Schools across Cheshire and North Wales were invited by local charity The NeuroMuscular Centre to record two songs to be judged for the competition - one a traditional carol and the second a Christmas song reflecting the theme of The Fun Of Christmas.
Altrincham Preparatory School's entries were In The Bleak Midwinter and Confused Carols, the latter an original piece composed by APS Director of Music, Paul Vowles. And after making the final six for the third year, the APS senior choir was revealed as the winner on Chester Dee 106.3's Breakfast Show.
"I am absolutely delighted for the boys that they will have this fantastic opportunity to sing in front of so many people," said Mr Vowles. "The boys have worked so hard as a group for this: they gave up so much of their free time to perfect these songs and they're really excited to perform them."
The achievement is even more impressive given, as part of its long-cherished culture of participation and teamwork, Altrincham Preparatory School does not audition boys for the Senior Choir. "It's just boys who want to sing, and work hard at being the best they can be," explained Mr Vowles. "And they really went for it this year after coming so close with previous entries."
And the boys themselves - who also won a digital piano for the school as part of the prize - can't wait to premiere new song Confused Carols at Chester Cathedral.
"I just love singing Confused Carols," said Cam, from Year 6. "It's quite fast moving and it'll be great to perform it in front of so many people."
"We got up early every Tuesday morning to practise, and you have to work really hard as a group to make the new and traditional songs as good as they can be," added Tom. "There will be a few nerves but we're confident that we'll sound really good."
There are still some tickets for The Spirit Of Christmas concert on Friday. Click here for more details.
Image Gallery