World Cup Final referee Nigel Owens MBE leads Speech Night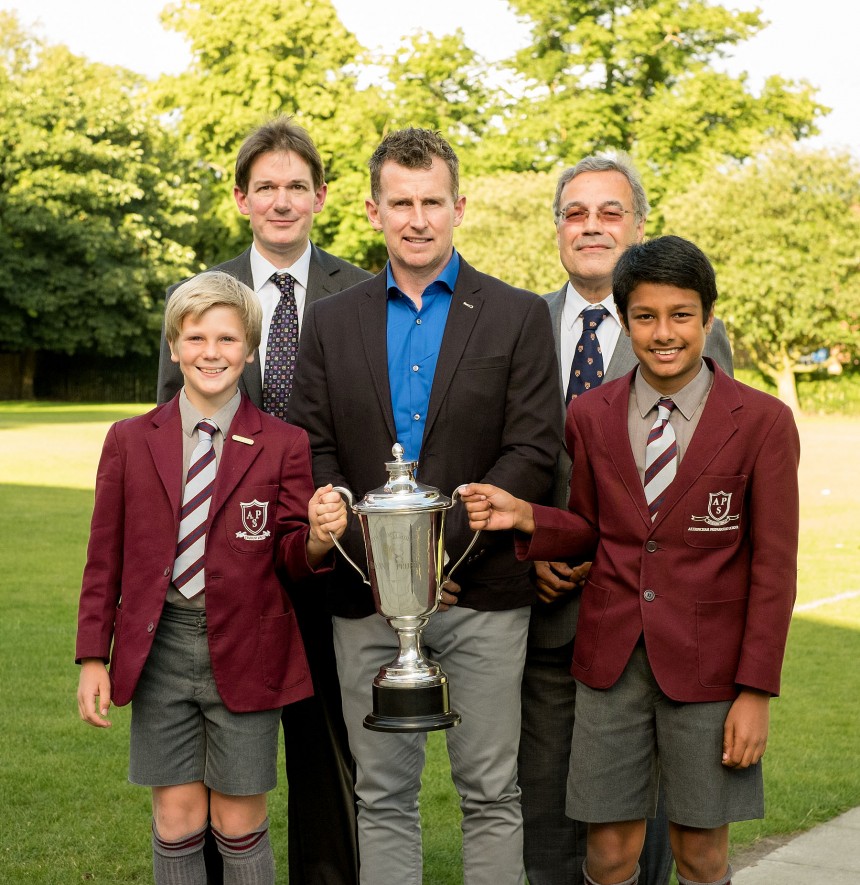 "Whatever you choose to do in life, the most important thing is to enjoy the opportunities you get, and do your best." This was the uplifting message from international rugby union referee Nigel Owens MBE to Altrincham Preparatory School boys at the school's annual Speech Night yesterday, as he gave a rousing talk to leavers, prize-winners, parents and staff.
Fresh from refereeing the last game in England's victorious tour of Australia ("When I blew the final whistle, it broke my heart," joked the proud Welshman), Mr Owens underlined the values that are so important to the way he approaches rugby. "It doesn't matter who you are or where you come from, you must be treated with respect, as everyone clearly is at this school," he said. "Today, I've been struck by what a wonderful school this is, with polite, intelligent, respectful and confident boys at the centre of everything."
Widely regarded as the best referee in world rugby, Mr Owens revealed that his ambition as a youngster was actually to be an expert on the Antiques Roadshow. But he started refereeing at 16 years old and never looked back.

"Sometimes in life you will get opportunities when you don't expect them," he told the boys. "So whatever they are, grasp them. If you want to referee a World Cup Final, as I did last year, then you have to work hard and give it your best. And you have a wonderful chance to be the best you can be, whether that be academically, in sport, music or drama."
Earlier in the evening, APS Head Master Andrew Potts told of his delight that the school had been described as "excellent" by the Independent Schools Inspectorate earlier this year. "What particularly pleases me is that this judgment isn't just confined to the classroom but all our endeavours. We have real breadth to our provision," he said.
Speech Night was opened by APS Chairman of Governors Andrew Hill, who told parents and boys that the school had enjoyed "a truly amazing year". He paid tribute to the tireless work of the staff, headmaster Andrew Potts, the APS Society and governing body. "Speech Night reminds me what a wonderful, warm, broad community we are and what great things we can achieve together," he said.